"Racing for the industry" was the phrase former Stratford Clerk of Course John Ford described mid week racing, but that was long before the era of summer jumping, which transformed the fortunes of courses like Stratford, Perth and Newton Abbot, willing and able to draw spectators to watch afternoon and evening cards from April to October. Our final evening fixture of the summer saw 44 runners spread across 7 races – enough for one or two scintillating finishes and a respectable crowd.
Your columnist spotted Nigel Twiston-Davies in Winchcombe last week searching for a haircut. Had I but known that our Nige was smartening himself up for a successful double-grab at Stratford on Monday, I might have acted on the Twiston-Davies attempt at sartorial elegance. That best-turn out feel however is largely reserved for the horses, and it shows. Four year old maiden Bagheera Ginge put two promising placed efforts at Uttoxeter behind him in a convincing pillar – to – post victory in the opener, where runners were sprawled behind in Indian file. 26l separated the first and third finishers in what might not necessarily have been the best contest. But Tom Bellamy looked admirably stylish in front to notch up his 14th winner of the term.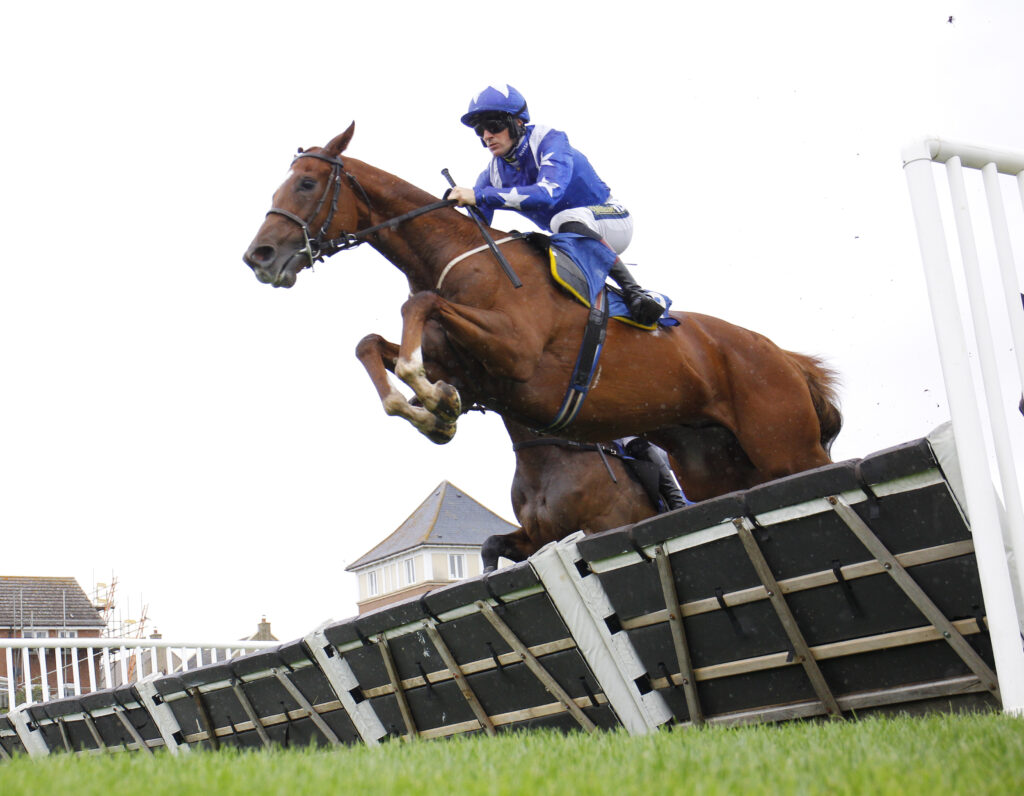 Son Sam had to work rather harder for his riding fee an hour later when another juvenile, Flintstone, was perfectly produced to reel in long time leader Mutara after the last to win by the day's shortest distance – 1 1/4l. Twiston-Davies has had a quieter summer than of late, running half the number of horses than last year, but the tally is much the same, and autumn is always a key season for the Naunton yard. Expect this sort of form to escalate over September and October.
Brian Hughes' motto is "have saddle, will travel", and he's been a regular fixture at Stratford this summer, keeping his winner tally moving inexorably forward. Gary Hanmer was responsible for Monday's Hughes winner in our feature Dominic Chapman Memorial Handicap Hurdle with 6/5 favourite Isthebaropen. Sadly the race cut up to just 4 runners, but there was little not to like about Isthebaropen's attitude and comprehensive 12l winning margin. Whilst this was only Hanmer's second winner at Stratford this season, he's earned his way to a top 15 place in the Trainers' Championship through 15 winners to date, and this sort of early season prominence is what aspirant trainers have to achieve to get noticed.
Another aspirant trainer not seen much at Stratford is John Flint, whose Monmouthshire yard is largely focused on the flat nowadays. Nevertheless, his Jumps runners are to be respected, and the all-Welsh partnership with Connor Brace produced Blaze A Trail, a winner here last month, to repeat that performance in the IJF South West Hub Now Open Handicap Chase, beating Polly Gundry's Smith's Bay 4 3/4l.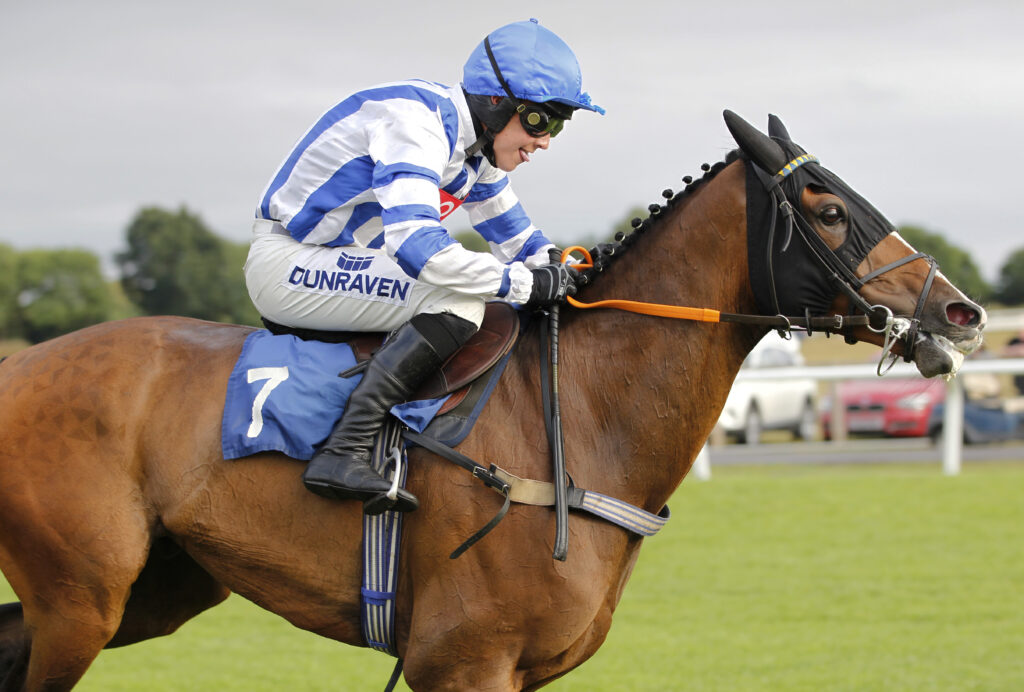 A small field faced the starter in the Grundon Waste Management Novices Handicap Chase, and in truth, there were only ever two in it. Commentator's nightmare Punxsutawney proved the swifter of he and Neil Mulholland's Cremant, the 7/4 favourite, to win by 1 1/4l. That said, it begs the question of what novice chasers are learning in small fields. If they ever stumble into a big 20 runner handicap, the learning curve may still be quite steep. Winning trainer Brian Ellison is highly successful on the flat and over jumps from his base on the top of Sutton Bank overlooking the Vale of York, but this was only his 20th runner over obstacles this summer, whilst attention is largely on the flat.
The Stratford Racing Club is a perfect example of the syndicate approach to ownership that brings more people into the sport. Another advocate of this approach is trainer Alexandra Dunn, in whose Devon yard you can own a small share from just £35 – no typo. That this inclusive approach is working was amply demonstrated by The Garrison's 1 3/4l win in the Class 5 handicap chase, his first win for the yard.
No Stratford fixture would be complete without a winner for the self-effacing Fergal O'Brien, currently leading the trainers' table with winnings of £432,000. Favourite backers were well content to see maiden Irish Point-to-Point winner The Galahad follow up on last month's Newton Abbot success under Jack Hogan in the concluding bumper.