Nick Lees, director of Stratford for over 45 years and Leicester over 50, died last week at home at the age of 83. And so departed one of modern day racing's greatest innovators.
Lees was an old school racing administrator, yet with the heart and mind of a youngster. An hour in his company always left you in the "glass half full" camp. Never short of an anecdote, he was an easy conversationalist, with a pragmatic and keen eye to how racing could adapt to changing cultural mores and retain its relevance to contemporary society.
Captain Nick Lees, formerly of the 17th & 21st Lancers, joined Leicester Racecourse in January 1970 as assistant secretary, graduated to the Clerk of Course position 2 years later, and retired from the post in 2004. Within the same timeframe, he became Clerk at Newmarket in '74, Yarmouth in '77, and Towcester, which he relinquished on retirement. Along with Hugo Bevan, who also died in 2022, he was amongst Britain's busiest clerks.
Memorable moments have been many. His tenure at Newmarket coincided with the hurricane of 1988, where quick thinking saved the Dewhurst and Champion Stakes for another day, and the fateful aeroplane crash on the July course in 2000, in which Ray Cochrane and Frankie Dettori nearly lost their lives, and their pilot sadly did. As Managing Director over a period of 27 years to 2001, he oversaw much of the modern day development of the home of racing.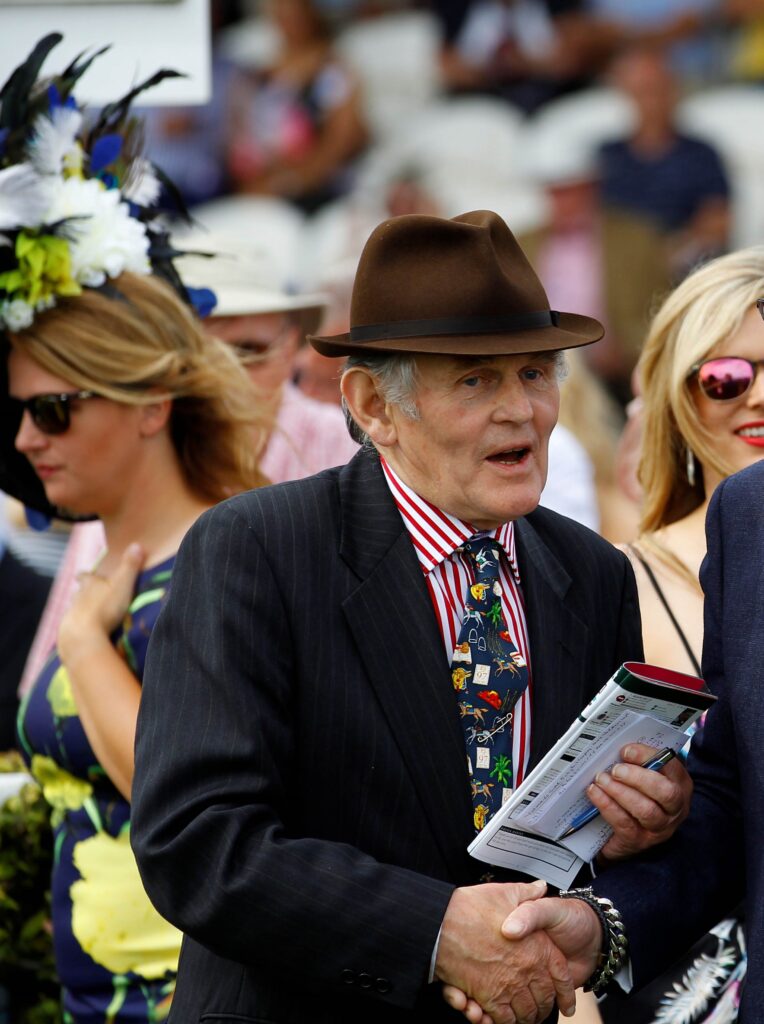 At the same time, a string of top flight horses passed through the races on the Rowley and July courses, and one or two top flight maidens appeared at the lesser venues. Yarmouth in particular remains favoured by Newmarket yards introducing youngsters for the first time.
The seventies and eighties were remarkable for the emergence of sustained Arab support of the sport. Sheikh Mohammed, whose horses now run in the colours of Godolphin, fielded a string of impeccably – bred horses like Pebbles, Oh So Sharp and many more in the once familiar maroon and white sleeves, and was accompanied by Sheikh Hamdan and others like Robert Sangster. It was a time when a bright and enthusiastic promoter of racing could enthuse wealthy owners to underwrite Newmarket's valuable Pattern races, and Lees set to with a vigour. Many of those sponsorships exist even now.
But it was another innovation that really left its mark. In 1987, Lees booked The Spinners, a band on the way down, for an after racing party on the July course. The evening drew a substantial crowd, and Newmarket Nights rapidly became a genre of racing to draw in new crowds of a younger demographic. Of course, any summer racegoer will tell you this is the way to go racing of an evening nowadays. British racecourses, and the Jockey Club in particular, are among the largest music promoters in the UK.
But Lees was also a realist. Whilst Newmarket Nights now books major acts like Madness and Ed Sheerin, I once asked him if the same would apply at Leicester. He scoffed at the idea, recognizing that the genre requires "horses for courses". His business acumen never left him, whether applying it to choice of music, or the racing programme.
As a one – time amateur rider, Lees' thoughts were never far from the Jumps game. A series of wet winters focused in his own mind the opportunity for riverside courses and those with adequate watering systems to switch from winter to summer calendars. The introduction of summer jump racing wasn't welcomed by the more conservative members of the training fraternity, and many remain opposed to it even now. But its introduction was supported by a cadre of stables for whom the opportunity to earn all year round was welcomed, and racecourse finances for summer tracks – Stratford included – were transformed.
A one -time auctioneer, Lees was a fan of the selling race too, on the face of it, the lowest class type of contest. Yet the sale process was heavily loaded in the racecourse's favour, a fact not lost on Nick as he encouraged bids from new and existing owners. Even Newmarket had sellers in the eighties and nineties, and very lucrative they could be too. Nowadays, those courses where he had an involvement remain the only venues still staging them, in part for the theatre, part for the financial return.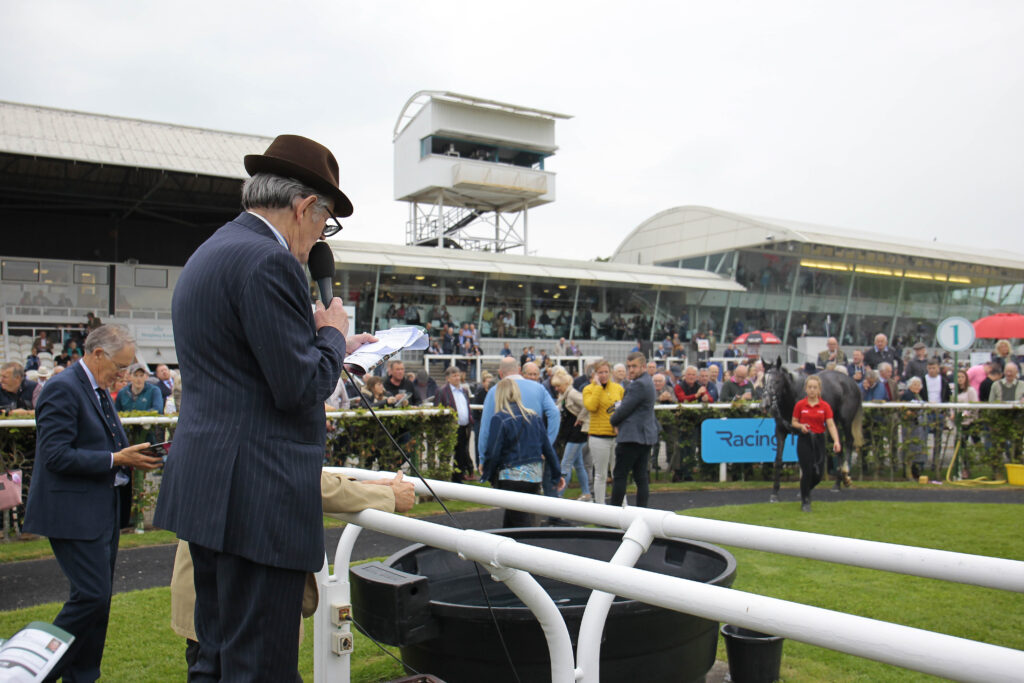 In over 40 years' experience of racing, I came across Nick Lees in just about every capacity you could imagine. Engaging, with a boyish grin and an infectious enthusiasm, his wealth of experience, both in the saddle and from behind a desk, was well employed in keeping both the home of racing fit for purpose over a period of 27 years, but also as a champion of the smaller independent courses, like Stratford and Leicester.
Nor did his curiosity leave him post retirement. I recall sitting at my desk at Hoppegarten Racecourse in Berlin some 10 years ago, only to receive a call from Nick, seeking advice on a trip to Berlin's only Flat track with other directors from Stratford – an annual familiarisation visit to enjoy racing abroad, and learn best practice to apply back at home.
He leaves behind a wife, Joss, and two adult children, Lottie and Sophie, but beyond that in a professional capacity, he leaves a sport in better shape than when he arrived, for which all fans can give thanks.