Trainers best known for their midwinter stable strength were in charge at our most recent fixture on Saturday evening in front of a sizeable crowd enjoying the late Spring sunshine.
First of our winter types to strike was Emma Lavelle, whose successful partnership with Tom Bellamy delivered Light N Strike to win the Hydraulic Centre Ltd 40th Anniversary Handicap Chase by 7 1/2l. The bigger obstacles evidently appeal to the Leading Light gelding; this was his third victory from just 7 starts over fences.
Kim Bailey, a model of consistency, was next up, with 10l winner Shantou Express in the Technicair Air Conditioning Handicap Hurdle. A paltry 4 faced the starter – scant reward for the delivery of good watered ground, but consistent with the plague of small fields facing the sport at every level currently. Bailey enjoyed a good 2021-22 season without hitting the dizzying heights of the previous season with Grade I success. He of all people will appreciate that you train what you have in front of you, and sadly many owners have opted to bring their horses home this Spring rather than wait for softer conditions underfoot at £50+ per day and in all honesty, who can blame them?
Forgot To Ask notched a fourth chase win in the last steeplechase of the evening, the Charles Peters Recruitment Handicap Chase, as Jonathan Burke kept his cool to reel in the Henry Brooke – trained Dhowin at the last and win going away. It didn't look that way around the final bend, but the distance to the line can be deceptive at Stratford, and so it proved once again. The winning distance for the Tom George – trained winner was 4 1/4l.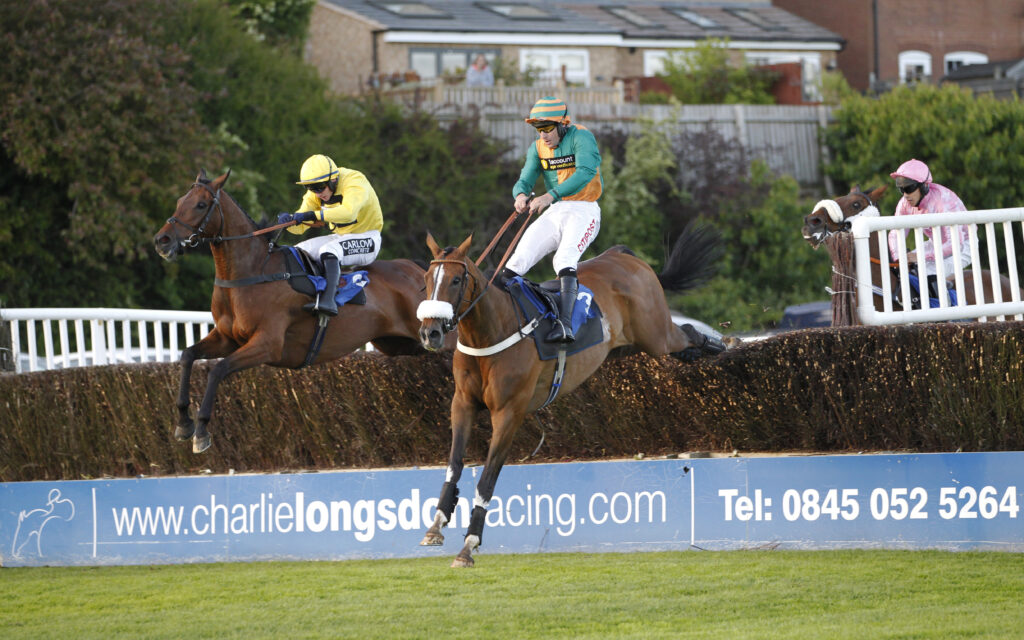 The demands of training racehorses as a business have grown an increasing trend of business partnerships from the upper reaches of the flat to small time Jumps handlers. Paperwork, red tape, and the sheer demands of overseeing syndicates rather than single owners have made this a necessary means of spreading responsibility. Charles and Adam Pogson are one such combination, albeit with a limited number of horses. it's difficult to fault their 33% strike rate in this latest season however, enhanced by Larch Hill's 2 1/2l victory over favourite Atlantic Storm in the feature Alan Clarke 80th Birthday Handicap Chase. 2 winners from 6 runners may make this an unrepresentative statistic, but it'll still be one to savour.
Someone with an even more impressive strike rate presently is Richard Hawker, training near Frome. Home-bred Thirsty Farmer was handy throughout before taking it up around the final bend and seeing off runner-up Vinnie's Icon to win the Mid Warwickshire Cleaning Supplies 50th Anniversary Handicap Hurdle over 2m 6f. The Hawker stable is currently on fire with a 60% strike rate and two winners from the last 3 runners.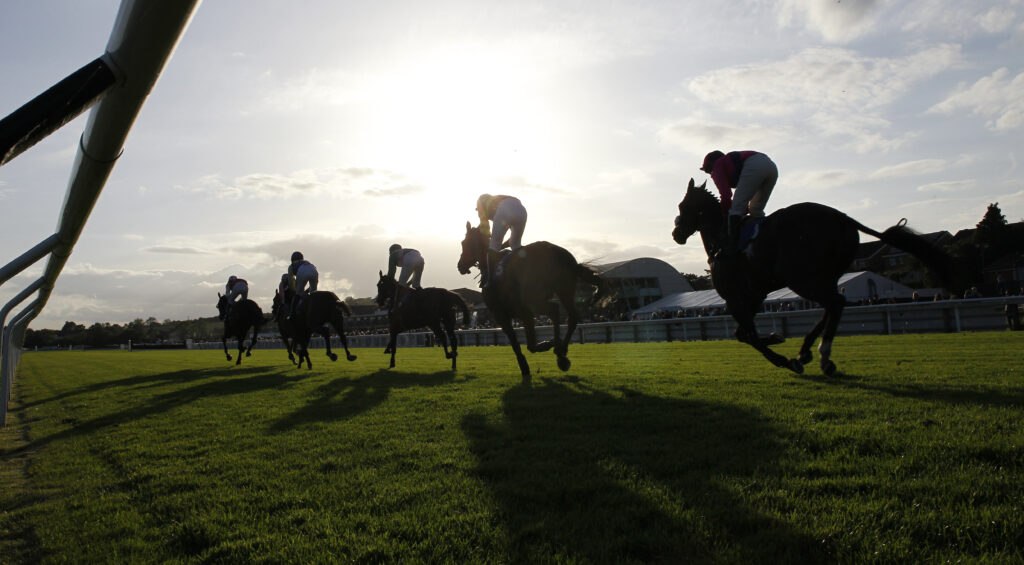 The days of big field novice hurdles seem a long distant memory, and it could be argued that young horses learn more in small, less bustling fields. Yet a small field doesn't prevent a good finish, and the best of the evening was that which headed the card in the Glentucky Derby Novices Hurdle over the minimum trip. The race turned into a fight between Tardree and Toronto, in which the latter, trained by Brian Barr, showed good speed to assert 150 yards from home to win by 3/4l under Angus Cheleda.
The evening concluded with the fixture's largest field in a Novices Handicap Hurdle in which the Adam West – trained Noahthirtytwored held off the in-form stable of Milton Harris, represented by Tarseem, to land the spoils by 4l.