Friday's rain had made the ground heavy for our second meeting, which made for some nip-and-tuck finishes to the first three races. In fact, the winning distances across all 6 races were less than 12l – recipe for heart-in-mouth moments among punters. The 40 horses that participated produced great entertainment.
There's an old adage that racing is the way to a small fortune – if you started with a bigger one. This doesn't stop new entrants to the training ranks each year. In fact, the churn – the rate of turnover of new faces – has remained remarkably consistent over 40 years. As news broke on Saturday that Harry Whittington is returning to pre-training and handing in his licence, another newcomer got off the mark over Jumps.
Or should I say two, because in the growing trend of partnered licence holders, Mike Murphy and Michael Keady, are yet another pair who have discovered that two pairs of hands run a training business better than one. Over the past 5 seasons, they've trained a dozen or so winners on the Flat, but Tiny Tantrum made their first Jumps winner at his sixteenth attempt, holding on by a diminishing 2 1/4l from Richardson, trained by John Groucott. The winner was sent to the front after stalking the leader to the second last, providing a 20th winner of the term for Bryony Frost.
One man who's had rather more winners is septuagenarian owner J P McManus, who, it's said, couldn't put an exact number on the volume of horses he has in training. After yet another successful Cheltenham, he scored twice on Saturday at Stratford. Iberico Lord kept the judge busy in the opener, getting up under a typical driving ride from Aiden Coleman to get a maiden win over hurdles under his belt. Previously a winner of a bumper in France, Iberico Lord was aimed at rather greater things, but after falling at Kempton over Christmas, undertook a breathing operation to come back an improved horse. The winning distance of a head promised more heart-stopping finishes later as the afternoon progressed.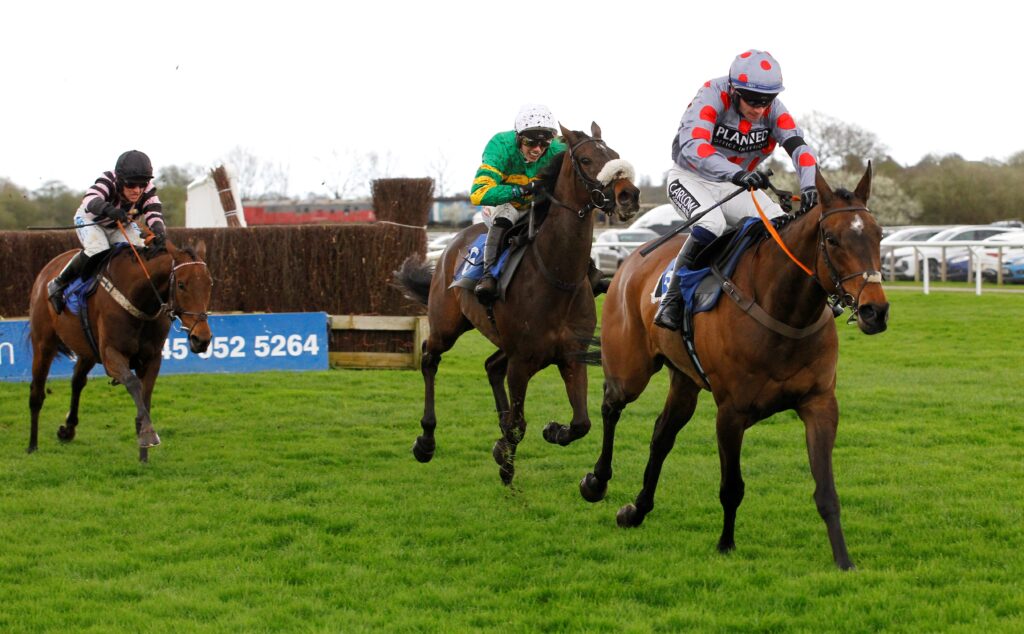 JP's second winner came courtesy of Jonjo O'Neill and Max Kendrick with Joly Maker in the 2m 3f handicap chase. Turning in with one to jump, he looked the least likely of three to win, but Kendrick conjured some extra speed after the last to win by a length, Joly Maker's second Stratford victory, since a winner in a similar class race here last July.
The respective SPs for the McManus horses were 9/1 and 25/1 so it's fair to say the owner's money was likely not down on the table.
David Bridgwater trains little more than 5 miles from Jonjo, but the two stables are culturally far apart. The luxury emporium that is Jackdaws Castle holds an embarras de richesse, with over 100 horses in training and a steady flow of winners. To Jackdaws Goliath, Bridgwater is David, a boutique trainer able to tease those valuable extra percentages from an animal in the most unaffected location.
There are no Giant Bolsters or Conditionals in the Bridgwater yard presently, but Dom of Mary was good enough to merit 6/5 favouritism in the 2m 6f handicap chase, lying handy throughout, pressing the leader from 4 out and winning with something in hand to bring up a 4th winner of the term for the Wyck Hill trainer.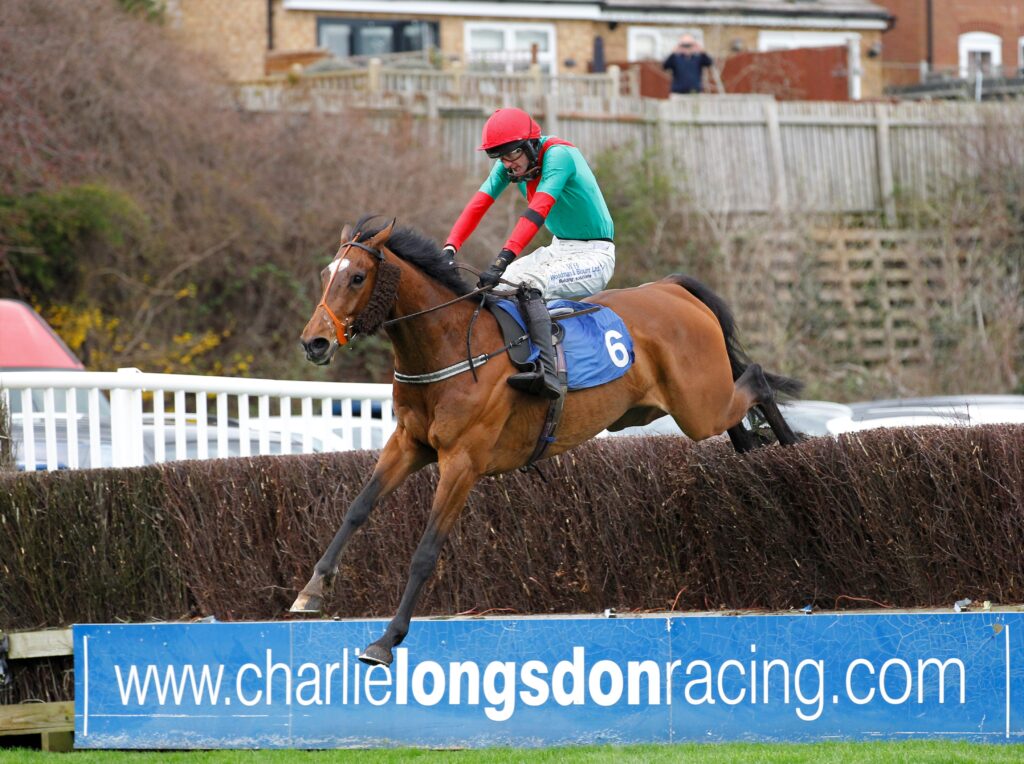 Sellers are nothing new at Stratford; in fact, it's one of very few courses to persist with this class of race, but for as long as anyone can remember, auctions have been conducted by racing impressario Capt Nick Lees, a director of the business and one-time CEO at Newmarket. That familiar voice has been missing since the autumn when Nick passed away, but the auction process never ceases. Robert Bellamy took on the mantle, presenting Hokelami from Olly Murphy for sale. His going away 1/2l victory failed to impress however; he heads back to Wilmcote unsold.
The finale produced the greatest winning distance as youngsters competed for the bumper. Westerninthepark coped best with conditions, running on gamely at one pace whilst others fell away to record a maiden win at the second attempt. He was part of a cross-card double for Milton Harris, also successful with Carlow Farmer in a handicap hurdle at Uttoxeter.