A large crowd appreciated the warm Spring sunshine as Stratford dusted itself off for its first weekend fixture of the Spring return to action.
Kap Auteuil has a keen appreciation of Stratford by all appearances, after his third chase win here within a year in last Saturday's Paul Diblasio Memorial Handicap Chase. The seven year old has progressed to an official rating of 136, putting him within reach of some of the sport's big handicaps next autumn with this sort of progression.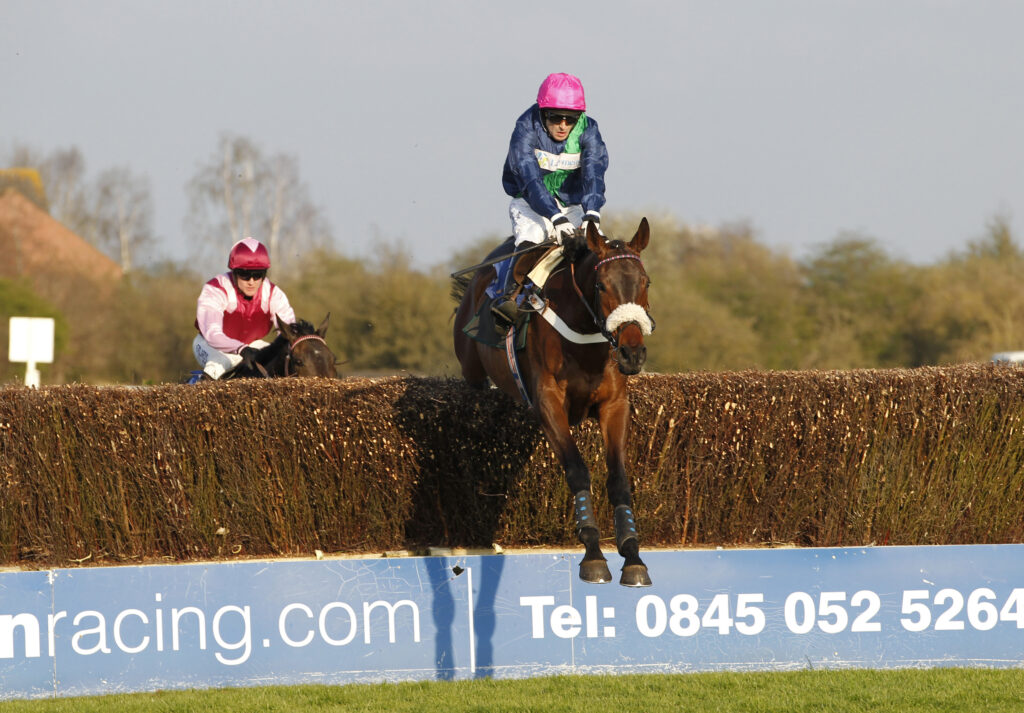 His trainer, Toby Lawes, has good reason to appreciate this bellwether of his stable, as does his rider, Harry Bannister, replacing regular rider Tom Cannon on this occasion, who was enjoying a treble after two wins earlier in the day.
Those two earlier winners were courtesy of Hampshire trainer Richard Bandey, for whom this season has been a breakthrough year. After winners counted on the fingers of one hand these past 5 years whilst graduating from the Point-to-Point field, this year the tally from Plantation Farm near Tadley, stands at 15. The fourteenth of these – Give Me A Moment – never looked like creasing his trainer's brow in the opening 25 Club Handicap Chase, making all and drawing clear two out to ease down near the line, still 31l clear of runner-up Court Royal. And whilst this was a slowly-run race, the odds-on favourite was there to be taken on, but nobody did.
Half an hour later, Bandey's cup overflowed, when Ernie Bilko, ridden handily throughout, took it up two out and ran on and away from the rest of the field, winning going away in division one of the handicap hurdle. For modest – sized yards, these days are magic.
In the second division of the handicap hurdle, Colin Tizzard edged closer to the £1m prize money marker when The Changing Man overcame Matt Sheppard's Always Able by a comfortable 3 1/2l. The stewards looked into the horse's improved form and were satisfied with the explanation that the horse appreciated the drying ground. In truth though, all the races were run consistently slower than standard, which leaves you wondering as to the quality of these two races overall.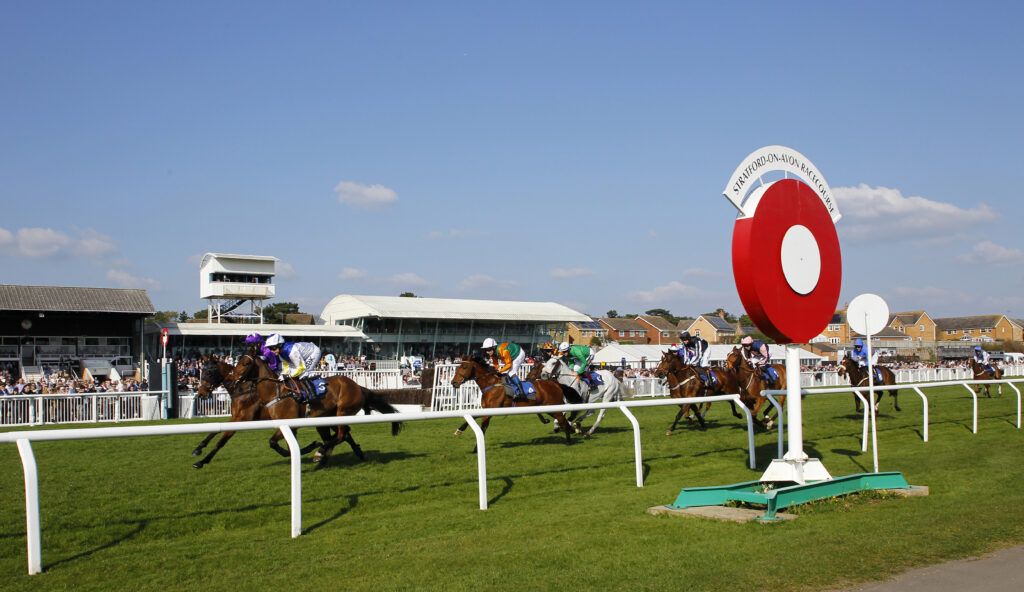 Another yard close to a personal best is Emme Lavelle, who is just £60,000 off her best season, achieved in 2018-19. With a growing number of horses rated over 150 that allow her to compete with the Saturday crowd, Emma is successfully making a go of her ambitious move to Ogbourne Maizey a few years back. This time around, it was American-bred Point Him Out, tranferred across from Michael Stidham's outfit before Christmas, who broke his UK Jumps duck in the Margaret Banister Celebration Novices Hurdle. More to come here I'd say.
Stratford is a course that holds to traditions successfully, one of which is to maintain a series of selling races, which have largely disappeared elsewhere. A useful source of income to racecourses, Saturday's was little different, the winner, a rare Skelton runner in a seller, being bought in for 29,000 guineas. It also produced another winner for emerging amateur Tristan Durrell, enjoying a ninth winner this season, all bar one for the boss.
The day concluded with a race in the name of the Cotswold Larder, a Broadway-based business that will be known to anyone visiting the Owners & Trainers' Bar at Stratford, where delicious cakes are in abundance. The Cotswold Larder also supplies Fergal O'Brien, possibly one further reason why the likeable Cotswold trainer has acquired so many new owners!
Winner Lightfoot Lady clearly hasn't been indulging herself with pastries, winning with plenty in hand on her debut for the Nicky Henderson yard by a comfortable 2 1/2l.