Glorious spring sunshine heralded another season's racing at Stratford this afternoon, the first horses to have appeared on the course since the adieu in November, and 51 horses faced the starter for an entertaining afternoon, a precursor to a feast of top quality Jump racing over the next five days.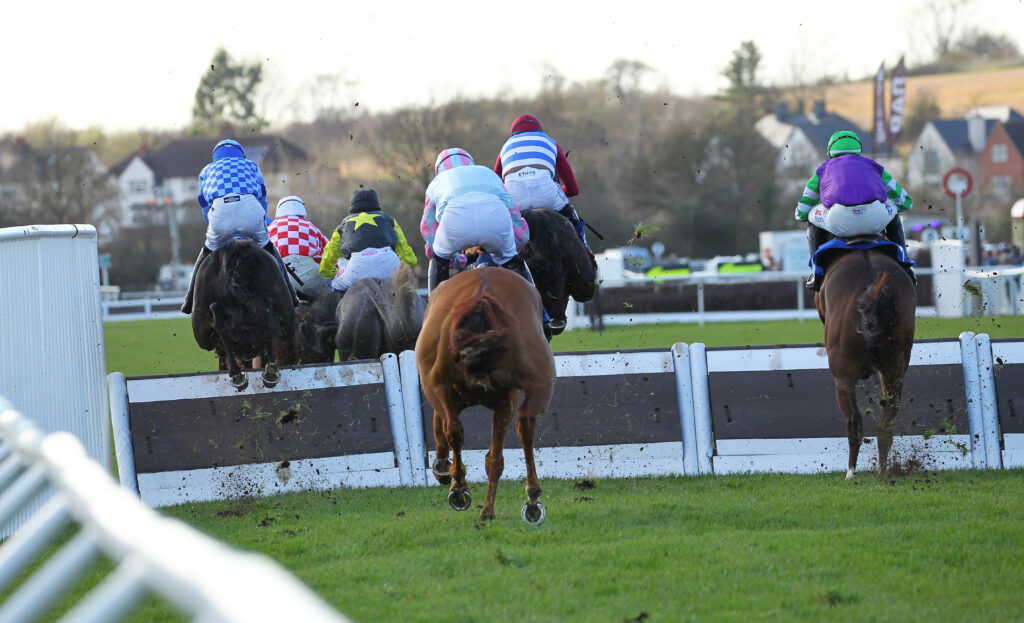 For the quick-minded, the reference to five days is not an onward wave to a fifth day of the Festival, but an acknowledgement that there are now superb cards catering for the less than utterly brilliant at Uttoxeter and Kempton that illustrate that our sport is not all about one venue and 28 races. Horses, owners, trainers and riders all have their preferences, which is what makes our sport so rich in variety.
Festival fever allowed for a healthy crowd on this sunny afternoon, bolstered by early travellers from across the Irish Sea. If the Cheltenham roar was absent from the start of the first race of the season, it was yet more muted as Tommie O'Brien brought home Getaway Luv a 3 3/4l winner of the opening Novices Handicap Chase for owner/trainer Clive Boultbee-Brooks. This family operation in Herefordshire has just a handful of horses in training but a 60% strike rate testifies to some sound knowledge of where to place one's horses.
The output from trainers named Williams in the UK is due to reduce this summer as the likeable Nick Williams ups sticks to expand his stable in France too. He has made a terrific contribution to the Jumps scene, not least with offspring named de Sivola, and produced another in the second, a Juvenile Hurdle, where Interne de Sivola outpaced Silver Shade, diverting from a Triumph Hurdle option to win by 2 1/4l.
There's a keen rivalry between Nick and his former spouse Jane, who trains from the same premises. The glue that holds them together is the burgeoning career of their son Chester, who rode his step-father's horse in the second, and made for a quickfire double for mother in the Bobby Brown Retiral Handicap Chase 30 minutes later on Esprit de Samoza. He had to pull out all the stops in a driving finish, in which runner-up Corran Cross lost nothing in defeat.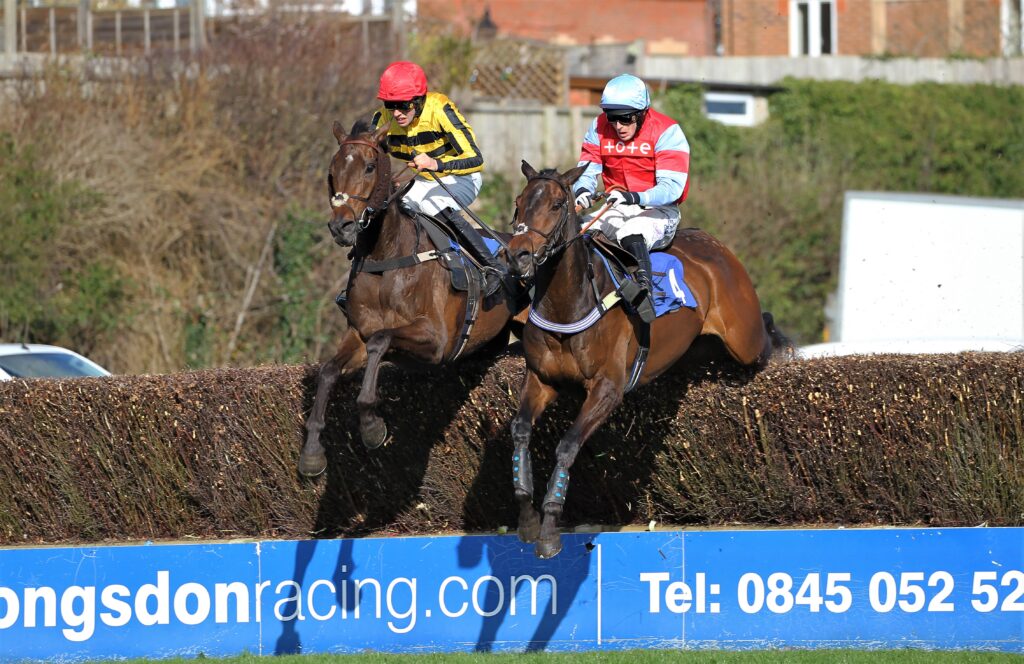 Oakley showed a clean pair of heels to the opposition in the feature handicap hurdle, drawing clear two out and galloping to the line despite a renewed challenge from second-placed Osprey Call. The winner weas returning to winning ways for the first time since January 2019, and continued a good run of form for Hampshire-based Richard Bandey with this Philip Hobbs cast-off.
There was a close finish to the pointtopoint.co.uk Novices Hunter Chase where a decent field showed why Stratford continues to appeal to the grass roots of the sport. In recent months, hunter chase fields have rarely exceeded 6 runners, but 10 faced the starter, and there were two in it at the last. Drake's Well, ridden by Alice Stephens, had been overtaken, but Jaunty's Well pecked on landing, allowing Stephens to assert under a driving finish, to win by 1 1/4l.
Olly Murphy is still looking for a first Festival winner, but Ukantango flew the flag for the yard in the concluding bumper, winning on the fence as Aiden Coleman scraped the paint all the way round. He was well supported on this debut under Rules.