Most eyes were on Ascot as yesterday's fixture at Stratford got folks in the mood for racing with a lunchtime start. Familiar racing names certainly didn't have it all their way in an intriguing afternoon during which horse welfare in the heat was uppermost in everyone's mind. Given the care provided for runners at Stratford on every raceday, never mind during mid-summer temperatures, I hope I shall be reincarnated as a racehorse. Running fast for a couple of miles 8 times a year seems a fair exchange for a life of luxury and super-fitness.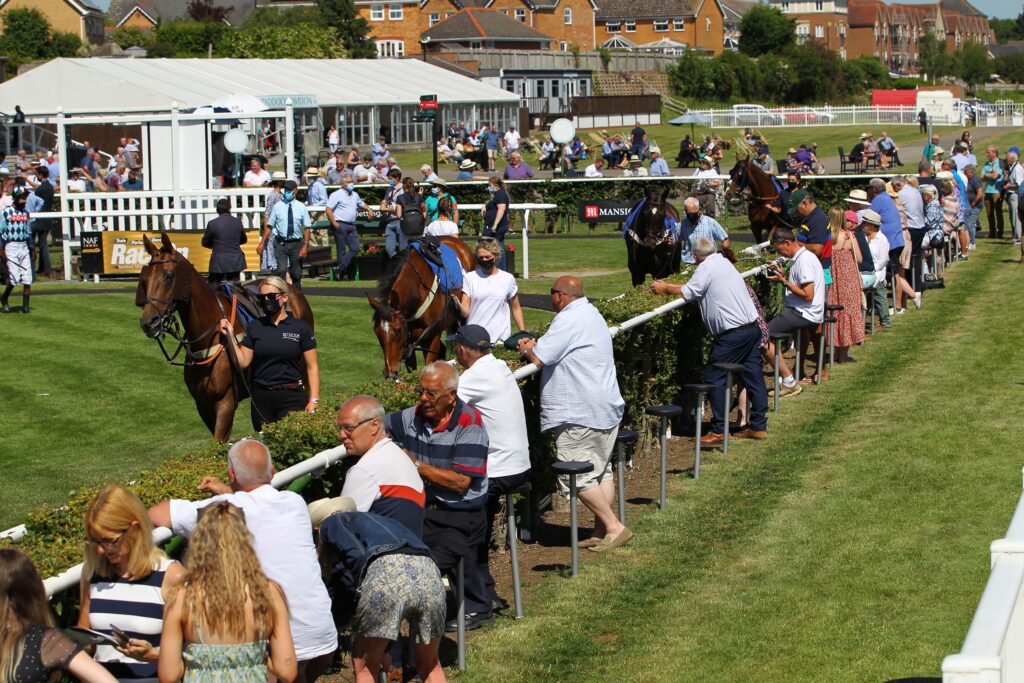 Stratford's rehabilitation to crowds continued as spectators returned again under the restricted capacities currently operating, and those attending were treated to plenty of great entertainment.
The opener was handsomely won by All in Gold, a daughter of Derby winner Golden Horn, who looked as if she's run over longer distances too, after jockey Henry Brooke took some time to pull up. She always had the measure of the David Jeffreys' trained Flighty Bride, winning by 1 3/4l. Trainer Olliver Greenall, busy replenishing his stock earlier this week at the Goffs London Sale, when buying the top-priced stayer, Zinc White for £310,000, had a fine season last time around, and the good work is continuing.
The feature event of the day, the MansionBets Betsival Bet 10 Get 20 Handicap Hurdle continued the good run of Nicky Henderson's Hooper, winning for a fifth time on the bounce since February, and a third time at Stratford. This is a candidate that keeps on improving to keep ahead of the handicapper, and given that the first and second had drawn some 20l ahead of the remainder by the winning line, there may well be more to come. TakeItEasy, ridden by Gina Andrews for Newmarket-based Pam Sly, continued Pam's excellent record with her small team of jumpers; there'll certainly be a race this summer for the runner-up.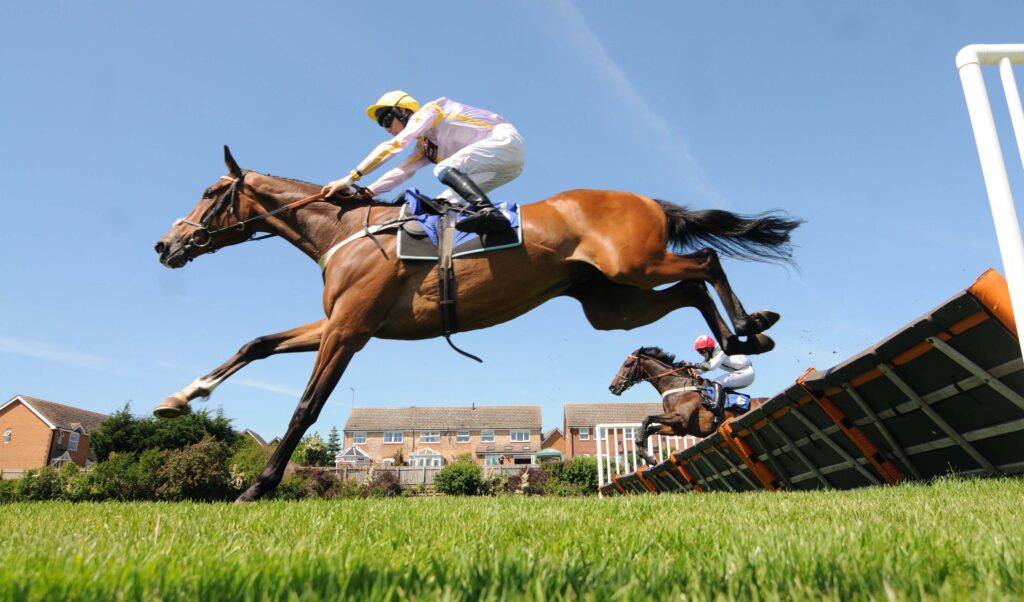 One trainer rather less used to visiting the Winner's Enclosure is Peter Pritchard, who trains at Whatcote. His last winner was in 2016, but there was no doubting the gusto with which Franz Klammer won his #MansionBet Betstival Handicap Chase under conditional Alexander Thorne. Leading pretty much throughout, he applied the speed his name implies from the 13th to win by 25l.
Someone with rather more experience of Stratford is Pyle trainer and businessman David Brace, whose business supports Fergal O'Brien Racing, where his son Connor continues his ascent toward the top of the jockeys' career ladder. David has produced plenty of Point-to-Point winners for Stratford's Hunters' evening, but today was the turn of Shanandoa, under fellow Welshman and Pointing graduate Jack Tudor, who teamed up to win the Conditionals Handicap Hurdle, completing a double within 5 days after her win at Uttoxeter on Thursday last. In this best finish of the day, the British-bred mare was able to overcome a 7lb penalty from Uttoxeter to beat Ronde de Nuit and Jessica Rabbit, 1/2l separating each.
Another graduate from the Point-to-Point ranks is Gary Hanmer, who acquired a full professional Trainer's licence in 2015 after several years between the flags. His base at the Bolesworth Estate in Cheshire is better known to eventing fans for its International Horse Show in July, where former Aintree Clerk of the Course, Andrew Tulloch is a mainstay. A fourth win of the season yesterday with Sir Tivo in the MansionBet's Betstival Beaten By a Head Novices Handicap Chase brought him halfway to his best ever score. The yard is certainly firing; the last five runners have all been in the frame.
No Stratford raceday would be complete without a winner for the powerhouse that is the Skelton yard at Alcester, and yesterday was no exception. A dashing grey, Gregor has been knocking at the door since going down by 4 3/4l to Parramount here at our opening fixture on March 15 in one of those Hughes-Skelton tussles that defined last season's race for the Jockeys' Championship. He showed great resolution and no little speed to grab this race at the last and break his duck at the sixth time of asking.