Just 35 runners joined the party for what often identifies as Stratford's first autumn fixture at a time where the top yards are beginning to flex their muscles. The long hot and rainless summer has left many yards on the touchlines however, awaiting some natural cut in the ground, so field sizes were again at a premium in front of a sizable crowd.
On a rare runner-less day for Trainers' Championship leader Fergal O'Brien, it was the two snapping at his heels that continued their assault on the summer Jumps programme. The feature Keoghs & How Handicap Chase over 2m 6f was won by David Pipe's El Paso Wood, justifying 7/4 favouritism under Tom Scudamore to win by 3l from Steel Wave after making all.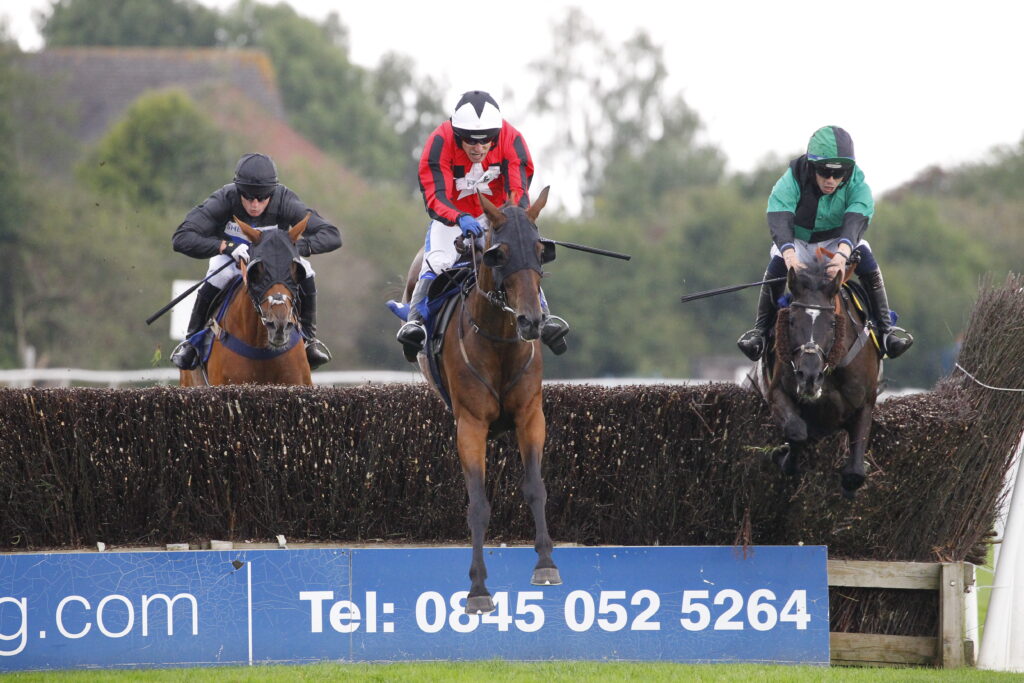 Pipe's 25 winners to date have him jostling for second place with Donald McCain, also successful in the opening limited handicap chase, in which just two faced the starter. Both the winner, Geronimo, and runner-up Pencreek, have been multiple winners this summer, cleaning up in largely uncompetitive small fields, including Pencreek back here in July. Brian Hughes elected to make the running on Geronimo and the order remained unchanged at the winning line, with 8l separating the pair. Hughes, runaway leader in the Jockeys' Championship with 70 chalked up already, has enjoyed 5 winners at Stratford this summer, and rarely leaves without a winner on his visits here.
On a day for favourite backers, Sergeant put right his neck defeat of last month here with a 1 1/4l victory in the Duncan Potter Memorial Handicap Hurdle for Warminster trainer Milton Harris and weighing room senior Paddy Brennan. Ridden in rear, he took closer order two out, and looked all over the winner coming around the final bend. So it proved, as Lucky Lover Boy had no answer at the last to Sergeant's late challenge.
Blaze A Trail continues to keep one step ahead of the handicapper, winning his third Stratford handicap in 6 weeks in the NAF Racing Handicap Chase for John Flint and Connor Brace. This was not a strong race, but who is to say that Blaze A Trail may not repeat the dose again after making all here. Flint will be making hay whilst the sun shines, or until some bigger guns appear to topple his game little champ.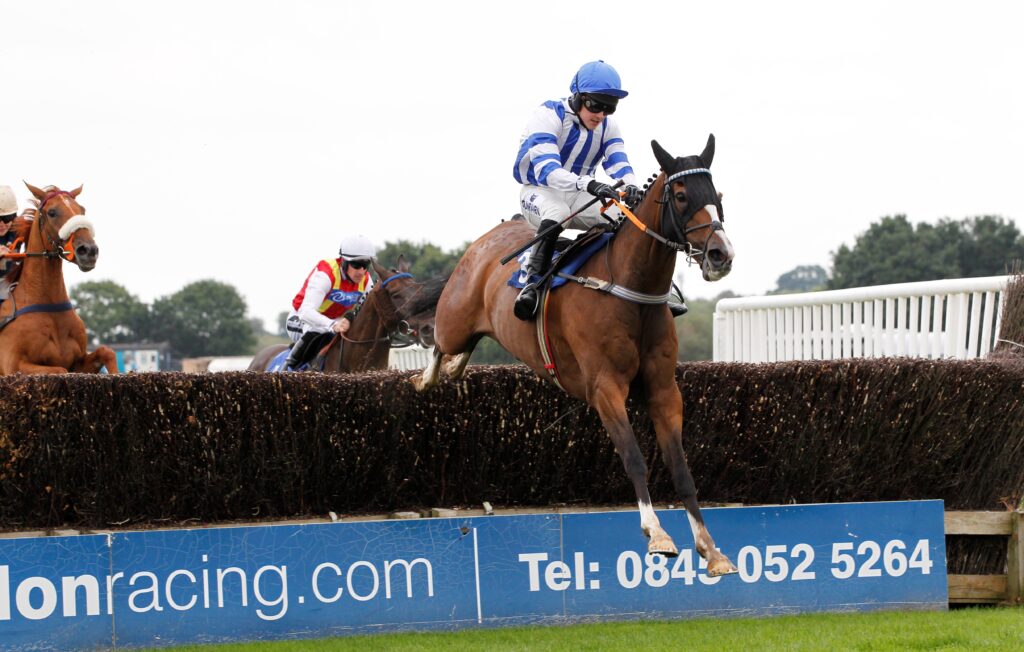 Stratford is one of very few courses nowadays to stage selling races, but sadly the winner was not presented to auction after an eventful race for the Steve Wann 40th Birthday Conditional Jockeys Handicap Hurdle. Baliyad, formerly an Aga Khan home-bred, but now running in the lowest class, made most of the running and held on to a narrow advantage over second, Persuer at the line. Pulling up, however, third-placed Stigwood rider Tom Buckley had lost his reins and contrived to jump the hurdle after the line. Baliyad, also pulling up, was also forced to jump it, unseated Ned Fox and fell.
If trainer Matt Sheppard was surprised by the winner, he was yet more surprised by the shenanigans after, and successfully withdrew the horse from auction.
The days of 20 runner bumpers seem well and truly over. In living memory, trainers were regularly balloted out of these races, but just four set off for the closing Andy Townsend Memorial Bumper, and the Jamie Snowden – trained Sea The Clouds finally got his head in front at the third time of asking for a smooth and accomplished length winner.