Autumn brings a changing of the guard in the Jumps game, where winter horses brought in from their summer holidays in July make their first appearances of the season as October breaks and the leaves turn golden brown. Generally, it's a time when the bigger yards begin to assert with fresh, higher-rated horses raising the quality of racing overall, and with the advent of some big Saturday cards.
There were just some early signs of this changing of the seasons at Stratford on Monday afternoon, although still subdued. Winners for Dan Skelton (just 93 runners in the 4 months June – September) and Emma Lavelle (30 in the corresponding period) tell a story of the emerging chrysalis of a season springing falteringly into life.
If truth be told, this may not have been Stratford's most memorable raceday with an aggregate 57 lengths separating first and second in each of the seven races. More runners than has been our habit indicated an encouraging sign of a growing horse population as summer jumper coincides with winter debutant, the first group by now well exposed, the second either re-awakened, or appearing for the first time. With just two further fixtures to run here, we've not long to see a horses that might be touted for the big Saturday races over the coming months.
One possibility however is Dream In The Park, a five year old from Emma Lavelle's Ogbourne Maisey academy, who put a string of bridesmaid positions behind him with a 2 1/4l victory in a modest handicap hurdle over 2m 2f. Idling in front, he looks as if the win may teach him something, and his rating of 108 is probably an underestimation. A comfortable winner for Lavelle, her eighth of a slow-starting season, and 17th for rider Tom Bellamy.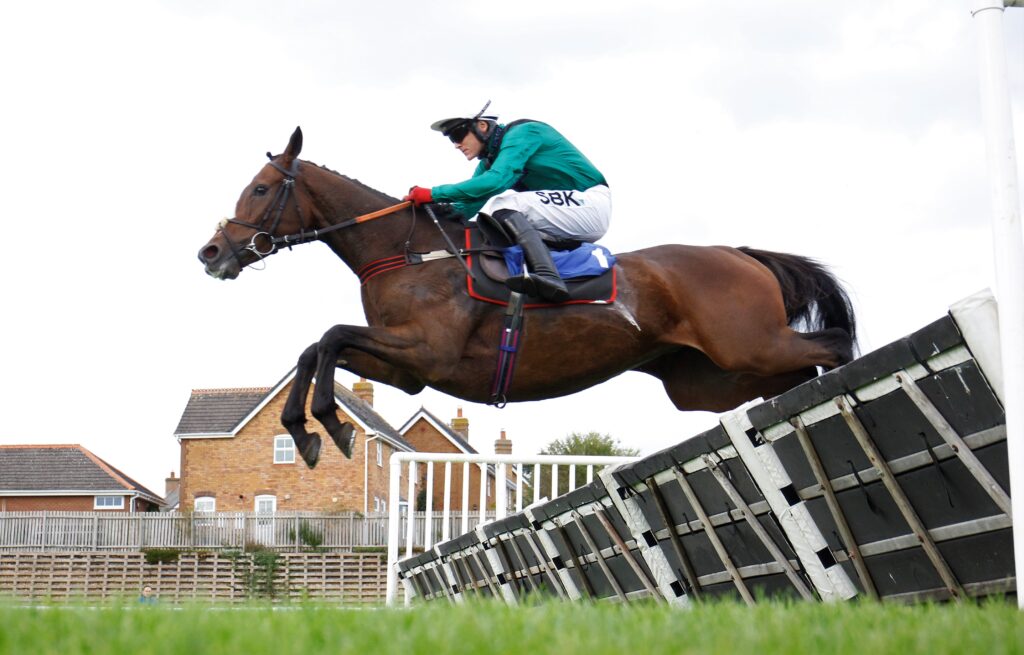 Alex Hales is another trainer not much given to volume entries in summer races, but his Jack Thunder made a winning debut over fences in the Re-Gen Waste Management Novices Handicap, beating favourite and persistent challenger Time To Bite1 3/4l under Harry Bannister, the second leg of a double for the rider. Hales is one of three trainers breathing new life into the famous gallops at Edgcote, where chasers of the standing of Spanish Steps were trained for the Whitbread family in a previous generation. That renewed racing association has also translated into a vibrant Point-to-Point racecourse, which is well worth a visit.
Not so long ago, Dan Skelton was a standing dish at Stratford, helping his younger brother to a first Jockeys' Championship. The emphasis now is on higher quality horses for the core October-April season, and Skelton Snr is languishing in tenth position in the Trainers' Championship with under £200,000 in winning prize money. Few can doubt that will change as the season gets into its stride, but it's to our chagrin that this was Skelton's first winner this summer at Stratford from just 9 runners. As our local big trainer, we must hope to see plenty more before the season closes on October 27th.
Meantime, juvenile Medyaf produced what may be his most facile winner of the term in a 7 runner hurdle, beating Oneforthegutter 35l after Le Breille tipped up at the last. It certainly wasn't a fait accompli that Medyaf would have prevailed over the Richard Bandey – trained Le Breille, and there'll surely be another race for him too.
Richard Bandey enjoyed better luck 30 minutes later when Master Dancer made a winning debut under Harry Bannister in the 2m novices' hurdle. The French-bred came from Emanuel Clayeux in France, so has impeccable credentials. The second, Donaire, kept on well under Sam Twiston-Davies.
Twiston-Davies, Snr and Jnr had better luck in the middle distance handicap hurdle an hour later when Ballintubber Boy made all to win by 11l, the distance flattered by a last fence fall by Dynamic Kate. This son of Robin des Champs looks ripe for a chasing career although his 3 from 6 over hurdles means he's no slouch over the smaller obstacles.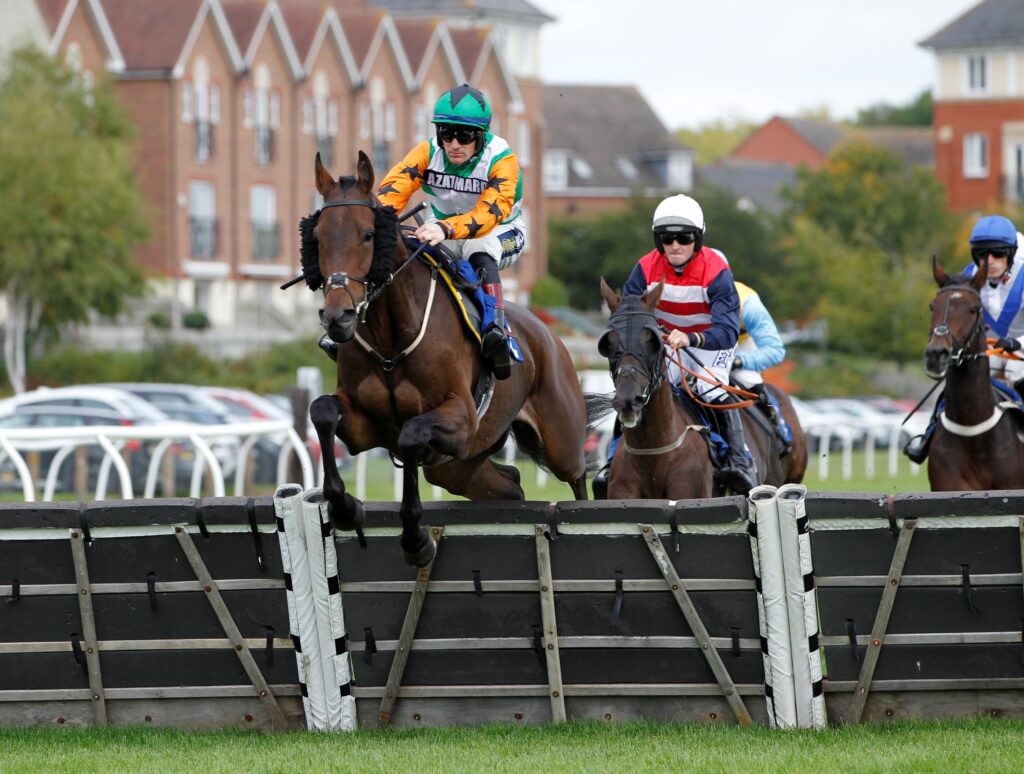 The day began with the arrival of the Shetland Bus, named after the clandestine ferry service of spies from the Shetlands to Nazi – occupied Norway in the Second World War. Under Luke Scott, Richard Newland's German-bred stayer proved a good advertisement for the stamina of German bred horses on a weekend when Torquator Tasso was highlighting what the German bloodstock business does best at Longchamp, securing first place readily in the staying conditional riders' chase. That the two races are separated somewhat in quality and value is immaterial. It's a constant surprise that there are not more German-bred horses appearing in our Jumps races from a country where sprinters are virtually unknown.
If, as seems probable, Torquator Tasso heads for stud, Jump fans may hope his progeny enjoy the same level of dual success as Overton Stud's Kayf Tara, recently retired. Four year old Kayf Legend, one of his last generations to appear, made a competent 4l winning debut in the closing bumper.