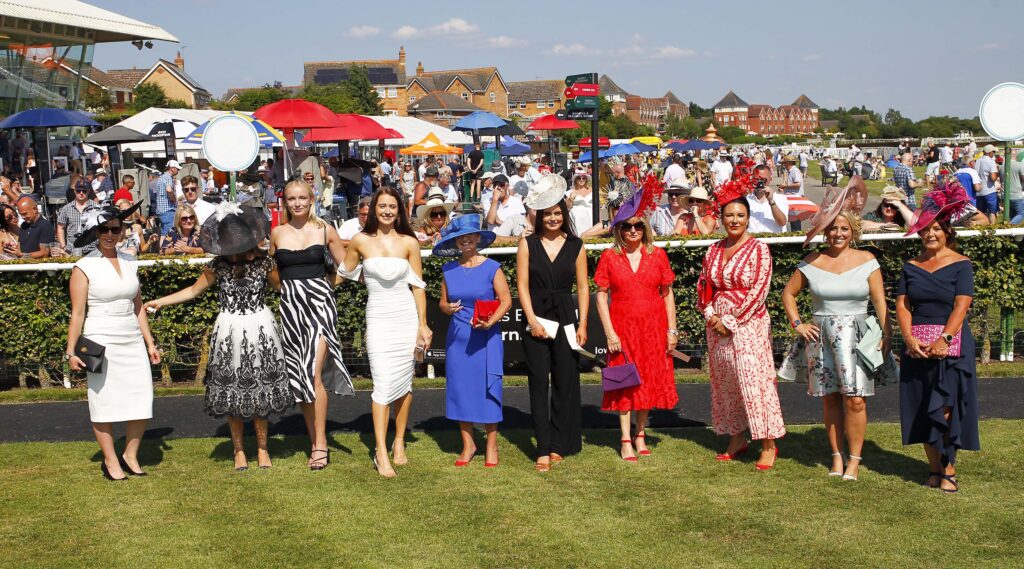 On the hottest day of the year so far, which drew the biggest crowd to Stratford for nearly 2 years to enjoy Ladies Day, the Skelton brothers landed the feature race at Stratford yesterday with a horse on a hat-trick. Hatcher, winner of 14 of his 33 starts, appears to have a real penchant for our course, this being his fifth course victory, but his first as a chaser.
Always handy, there was never really any doubt about the winner. From entering the final bend, Skelton Jnr was sitting motionless whilst rivals Tikkinthebox and Scardura scrubbed away. Before the last, Scardura dropped away rapidly whilst Us And Them, an Irish raider, ran on doggedly for third.
The Skelton team has been more slowly away this summer, this being only their 69th runner (!) Nevertheless, the 14 winners to date have already amassed nearly £125,000 in prize money, an indication in itself of the quality of horses in the yard when the value of a majority of summer prizes is so pedestrian by comparison with the winter and spring months. These summer fixtures are by way of an aperitif for many of the bigger yards.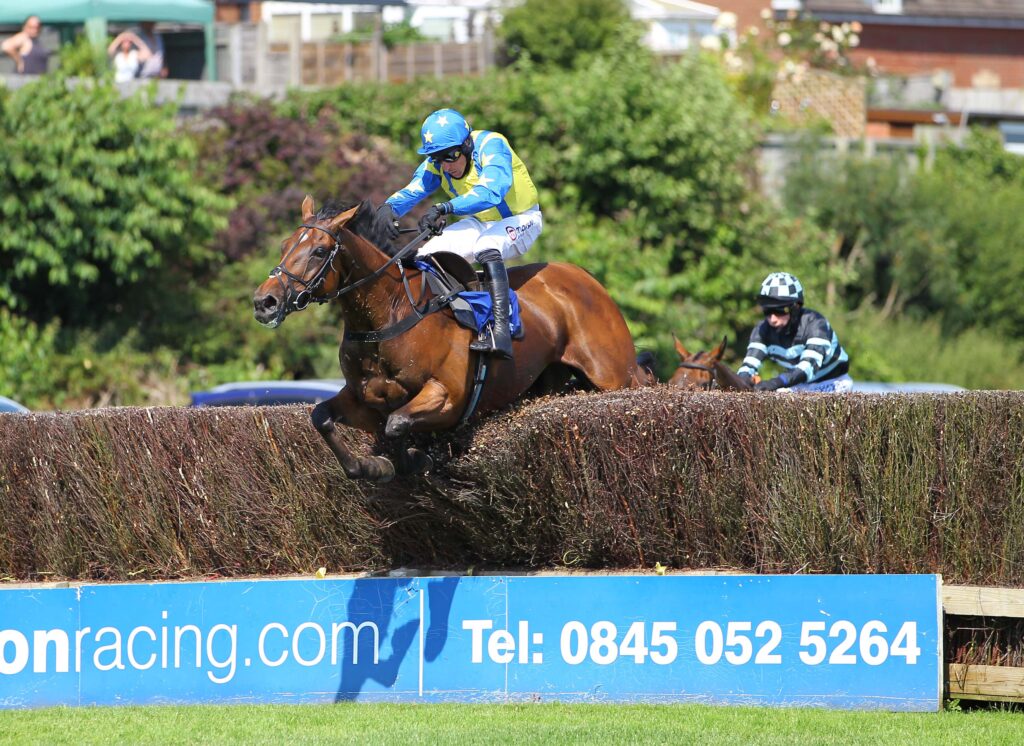 The legendary leading owner, J P McManus, with hundreds of horses in training on both sides of the Irish Sea, has enjoyed over 350 winners over the past 5 years in the UK alone, yet French-bred Demon d'Aunou was his first winner of this term from just 10 runners overall. The Jonjo O'Neill – trained 8 year old was enjoying his first handicap win since winning his novice at Cartmel nearly 12 months ago. Going second two out, Jonjo Jnr rode him into the lead approaching the last to win comfortably by 8 1/2/.
McManus also has horses with Nicky Henderson, but it was owner-breeder Rita Brown who enjoyed the debut chase win of Royal Ruby in the LWK MS Group 50th Anniversary Novices Handicap Chase to complete the chase programme. 29 summer winners have set an awesome 28% strike rate to maintain when the more competitive autumn races accelerate. Rider Nico de Boinville set out to make this a test by leading from the off, and aside from briefly losing an iron at the sixth, was never troubled to win, asserting a winning margin of 9l.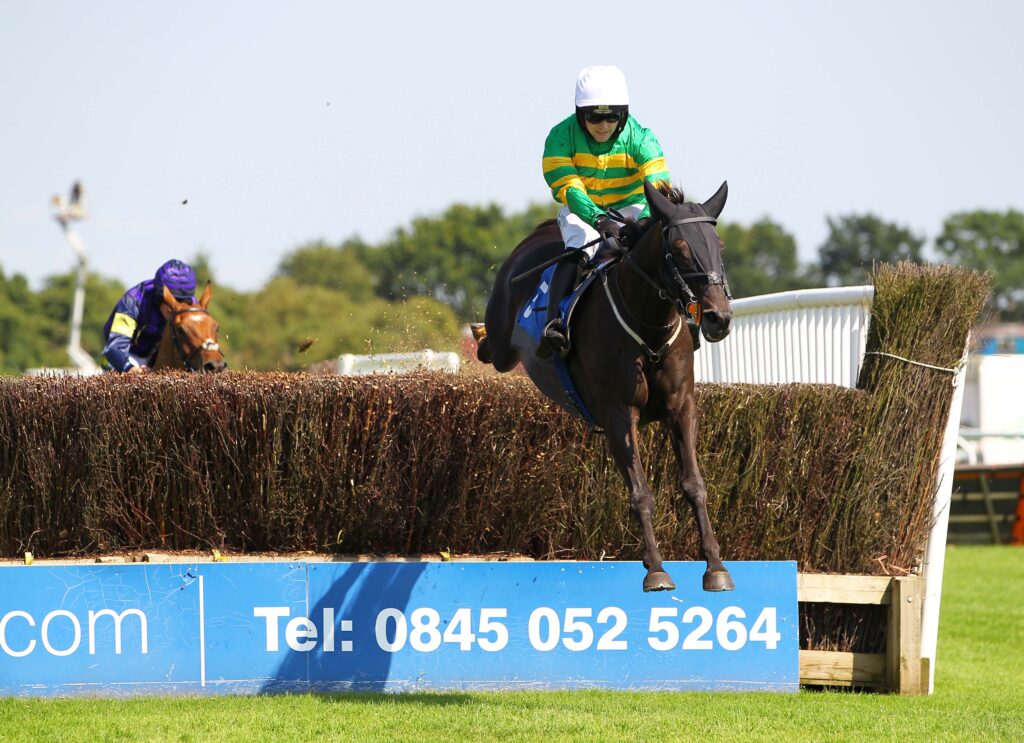 The card opened with two handicap hurdles, the first of which, restricted to mares, went to a trainer rarely seen on the Jumps circuit. Upper Lambourn's Mark Usher, whose Jumps runner have only once exceeded 20 in any of the past 10 seasons, is enjoying a 33% strike rate this term, enhanced by the efforts of Dylan's Sea Song, winning a second handicap under Harry Bannister, despite running a little wayward on the run to the last. At this level, there are more races in her for sure.
To follow, in the Peter Allsopp from Bell Green Coventry Memorial Hurdle, hat-trick seeker Wbee duly obliged for Gary Hanmer, with Sean Bowen in the saddle in place of Bryan Carver, injured at Newton Abbot recently. Most trainers would give their eye teeth for performers of Wbee's nature; since the turn of the year, the 6 year old son of Yeats has run six times, won 3 and been beaten less than 14l across his other 3 placed efforts.
Amateur Ben Bromley has been steeped in the sport all his life. With a father running a highly successful bloodstock business, he has all the connections, but you've still got to rise to the occasion. Working close to home for Mel and Phil Rowley, Bromley Jnr has ridden for 8 yards already this summer, outside the Point-to-Point circuit, including Nicholls, Henderson and Denise Foster.
This time around it was champion trainer Paul Nicholls who supplied the ammunition to enable a fourth career victory for the young rider, completing a hat-trick of wins on this novice hurdler in the Terry O's 60th Birthday Novices Hurdle. The young Bromley is certainly beginning to look the finished article, and lacked nothing in tactical nous and polish in a finish.
Lady Excalibur showed a good turn of foot to win the concluding bumper on her debut appearance for Alan Jones and rider Tom O'Brien.