The rich tapestry of racing allows for wonderful variations in the way it is presented across the world. Whilst Stratford offers country fare, grander metropolitan tracks offer big televised events. Across the world, racecourses offer an eclectic mix of eccentricity and grande marque style. So however loyal you may be to us here at Stratford, we would encourage you to explore, both within the UK and further afield.
Beneath are some recommendations. Filled with events and great racing, they all offer a fantastic day out for all the family. Yet some places just have to be visited. Below, we give our pick of the racecourses you have to see at least once. 
Ascot
No great surprises here. The Royal Ascot meeting is known the world over. The crowd is often as much of a draw as the racing, as celebrities, sports people and royalty flock to the course for some first hand Royal Ascot betting. A host of grade-one races take place, including the Gold Cup. This year Coltrane is the most fancied, at 7/2. Eldar Eldarov is a close second with odds of 4/1. Of course, you don't have to be at the course to place a wager, as it is easy to bet on horse racing online and watch the events as they unfold from your device. 
Even if you do visit at another meeting, Ascot is still a sight to behold. A development around the millennium, reinvested some £220 million to refresh and update its grandstands, the most ever invested in British racing. This has made it a perfect course for spectators, with a beautiful concourse and a host of refreshments and entertainment options. Situated 40mns from London, it is also just a short transfer from the city. 
Cheltenham
Spectators at Stratford don't need to travel far to enjoy a day at the self-appointed home of Jump racing.
Cheltenham Racecourse's biggest event is the Cheltenham Festival, arguably the biggest meeting in the jump racing calendar. The Gold Cup is its most famous race, with the best horse and jockeys. Racing has been taking place at the spot since 1815.
It is one of the most scenic of all the British racecourses. Set in a natural delve in the countryside, it is surrounded by the Cotswold Hills. This also gives spectators a great view wherever they watch from. There are two separate courses – an old and new course. A 2015 redevelopment opened a 6500-capacity Princess Royal stand to cope with more visitors at the Cheltenham Festival but overcrowding in 2022 led to a reduction in numbers this year which was well received. It also has a huge auditorium known as The Centaur, ideal for concerts and conferences. 
Aintree
Aintree has to be included in the list of must-visit racecourses, as it is the home of the Grand National. This is the biggest race in the UK calendar, much like the Kentucky Derby is to the US. The course itself is made of three tracks. One of these is the gruelling Grand National course, along with a Hurdles course and Mildway Steeple Chase run. 
Aintree has had a chequered history, and was near to closure when Red Rum was enjoying his three victories in the '70s. The Jockey Club saved the course, in part through a public subscription, and the racecourse has never looked back. The three days of the National continue to challenge Cheltenham for supremacy and may in the fullness of time supersede the Cotswold venue.
Situated in Merseyside, it is within easy reach of Liverpool, making it great for city breaks. The countryside around the course is also spectacular, though can get booked up quickly during big events like the National. 
Foxfield Races
Foxfield is one of several superb racecourses in Virginia, staging just two fixtures each year, one in April, the other in November. Prior to 1977, when the course was purchased by Mariann de Tajeda, the course was a local airfield, with a riding school run by the local huntsman.
Some 15,000 attend the Spring races, which give the ambiance of a large Point-to-Point. Temporary structures accommodate grandstands, bars and hospitality areas whilst the long-held tradition of tailgating allows spectators a rail-side position for their vehicle and elicits intense competition for the grandest picnic. This is east coast America at its best.

Craon
My personal favourite is a mixed racecourse in Western France, a hotbed of breeding and racing. In the heart of Mayenne, Craon stages steeplechasing, flat and trotting, including les Trois Glorieuses, three wonderful days in early September, when crowds flock in late summer sunshine to enjoy great racing and a good old-fashioned chinwag.
Don't be surprised to see top trainers and riders there too. Louisa Carberry, an Irish emigré from the eponymous racing family trains at nearby Sennones; Philip Hobbs won the big cross country steeplechase with Balthazar King 10 years back, and Charlie Deutsch rode there last year during a summer break with Emmanuel Clayeux. It's a perfect start or end to a visit to the Loire Valley.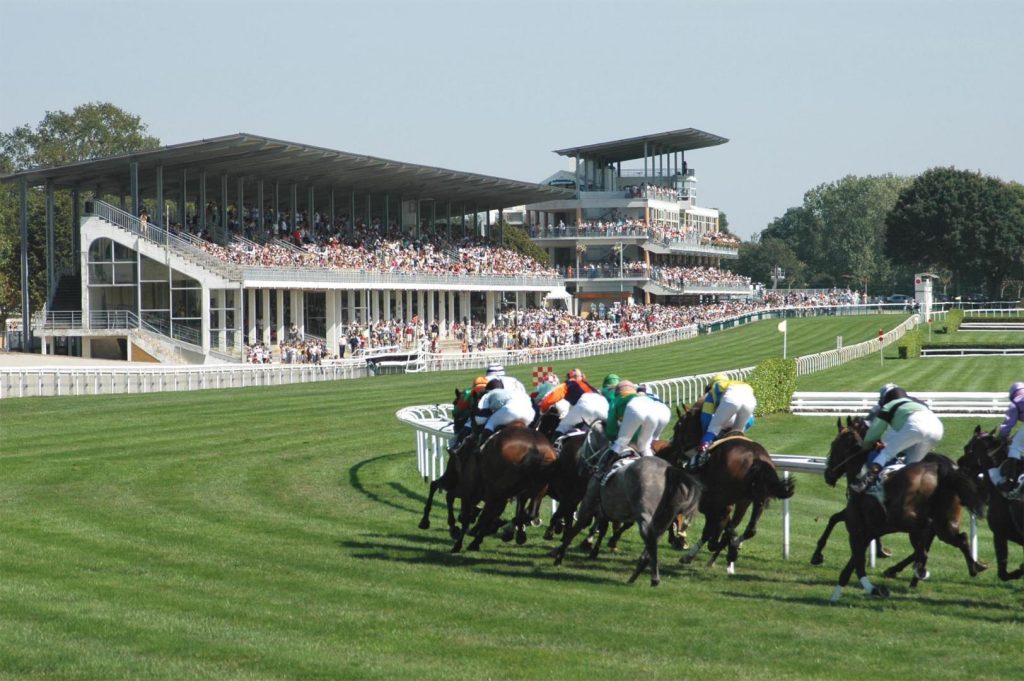 Dieppe
Closer to home, and just a short skip across the Channel is the racecourse at Dieppe. Established in the Victorian era, Dieppe thrived during la belle epoque, when Parisians would relocate to grand second homes at the seaside towns of Deauville and Dieppe, by dint of access via the new railways. To that end both venues are very anglicised, but Dieppe is a more scenic course.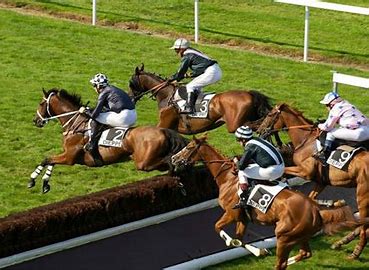 17 fixtures across the summer from June to September make this a favourite destination when a strong breeze is making a day on the beach less than appealing.
Bad Harzburg
Germany isn't known for its Jump racing, but its racecourses enjoy a wonderful variance. Among the prettiest and certainly the most eccentric is Bad harzburg in Lower Saxony about 60 miles south south east of Hanover. Situated on the edge of a national park comprising the Harz mountains, it has a certain Alpine charm.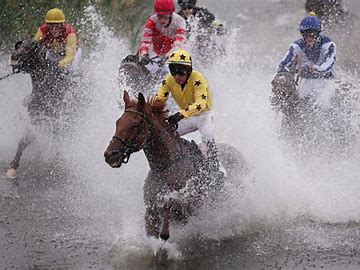 The annual race week attracts crowds of 30,000, and the quirky feature steeplechase includes a water jump where the horses actually have to swim across the obstacle! It brings a fresh meaning to cross country racing.
Warrnambool
Jump racing is on the wane in Australia, except in Victoria, where Woodford Racecourse in Warrnambool stages the Grand Annual Steeplechase each May, a throwback to colonial times for sure. The Aussie version is Australia's richest Jumps race and run over the longest distance – 5,500m and more obstacles than any other chase worldwide – 33.
Victoria is choc-a-bloc with racecourses, so if you're a racing nut, then you won't find it hard to stumble across some others whilst you're there, and you'll find yourself in good company. There's racing every day across the continent at large, with some 350 venues where crowds of 500-100,000 will enjoy a flutter and the chance to put their glad rags on.