A rare day dominated by Jumps fixtures produced some fine racing at Stratford on Sunday where 55 runners from 61 declarations filled the six race card handsomely, unlike at Perth the same day where just 26 faced the starter on soft ground unwanted by a majority of summer horses.
The feature handicap hurdle produced a heart-in-the-mouth finish as the Milton Harris – trained Aliomaana showed enough of the flat speed in her breeding to hold off a sprinting late challenge from Enthused, under a driving ride from Harry Cobden. A short head marked the winning distance, but another stride might well have seen Cobden prevail.
Aliomaana has a physique is typical of the horses Milton Harris enjoys such success with during the summer. Light-framed horses purchased off the flat dominate so many of his winners, and Stratford's tight circuit favours their nimble frame. Aliomaana is a Shadwell cast-off, and at this level, and off this racing weight, will win more similar contests. She is now a course and distance winner twice at Stratford, having won here last October too.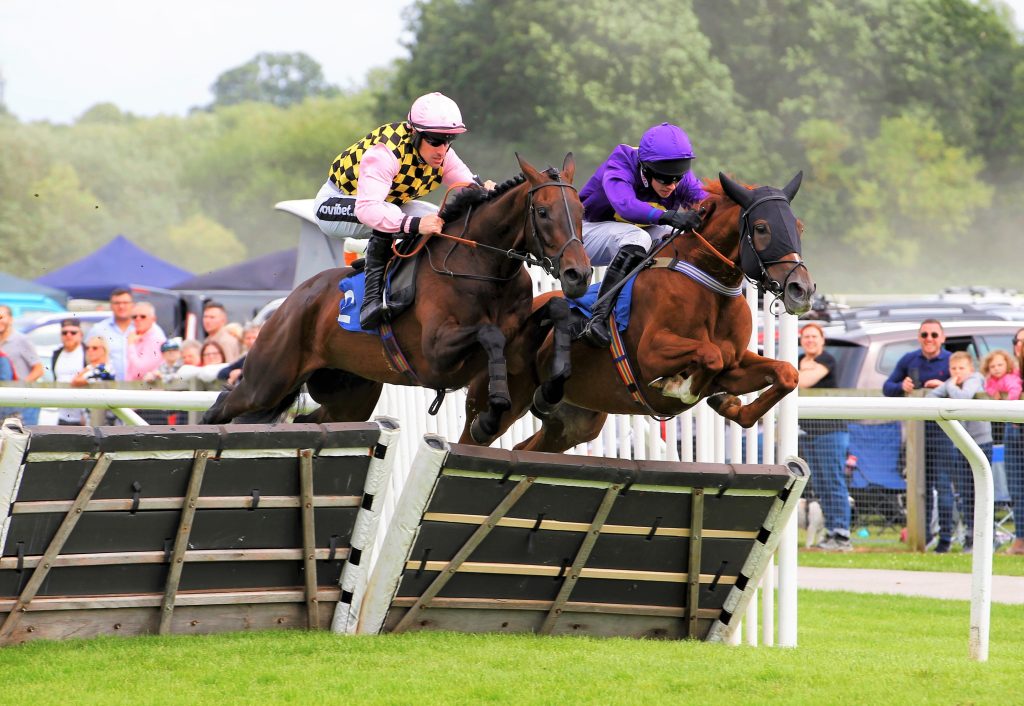 Harris is also a course and distance winner many times over. Following his horses at Stratford achieves a rare feat: a profit to a £1 stake consistently over 5 years, bucking a trend of trainer faith which almost never pays a dividend. Seven of Harris' 19 winners this term have been with us – endorsement of suitable going and races best suited to his current class of horse. Only Newton Abbot comes close among other tracks.
The hot streak the stable has enjoyed to date appears to show no sign of easing either. The opening Conditional Riders' Handicap Hurdle saw another flat-bred, Nadim, justify favouritism under Bradley Harris to give the stable a double and their 17th winner of the term. Bradley Harris had to work hard to get ahead; Nadim ran about a bit under pressure but had enough speed to win a 2l advantage over Zafar under Abbie McCain.
The Harris stable was represented in the following juvenile contest carrying their name as sponsor. However, it's an unwritten convention not to win your own money back, and Swiss Money under Harry Cobden had taken the cue, keeping a respectful 20l distance in 5th from winner Vitani, from the Adam West stable, who made just about all the running to see off the other 10 runners. Lee Edwards, riding the winner, is unjustifiably short of rides; this was only his fourth this month, despite 12 fixtures. The likes of John Groucott, Alistair Ralph and Dave Roberts, who supply most of his rides, are not yet in full gear.
Steel Wave and Hunting Percival locked horns a second time in the Ladies Day is 23rd July Handicap Chase over 2m 6f. Each is a course and distance winner, Hunting Percival most recently at the start of this month when beating Pink-Eyed Pedro in a handicap hurdle here, Steel Wave winning here in May. Steel Wave had the edge turning in from the final bend this time round, reeling in the eventual third Conceal, and immediately putting distance between him and the rest of the pack to win by 4 1/4l.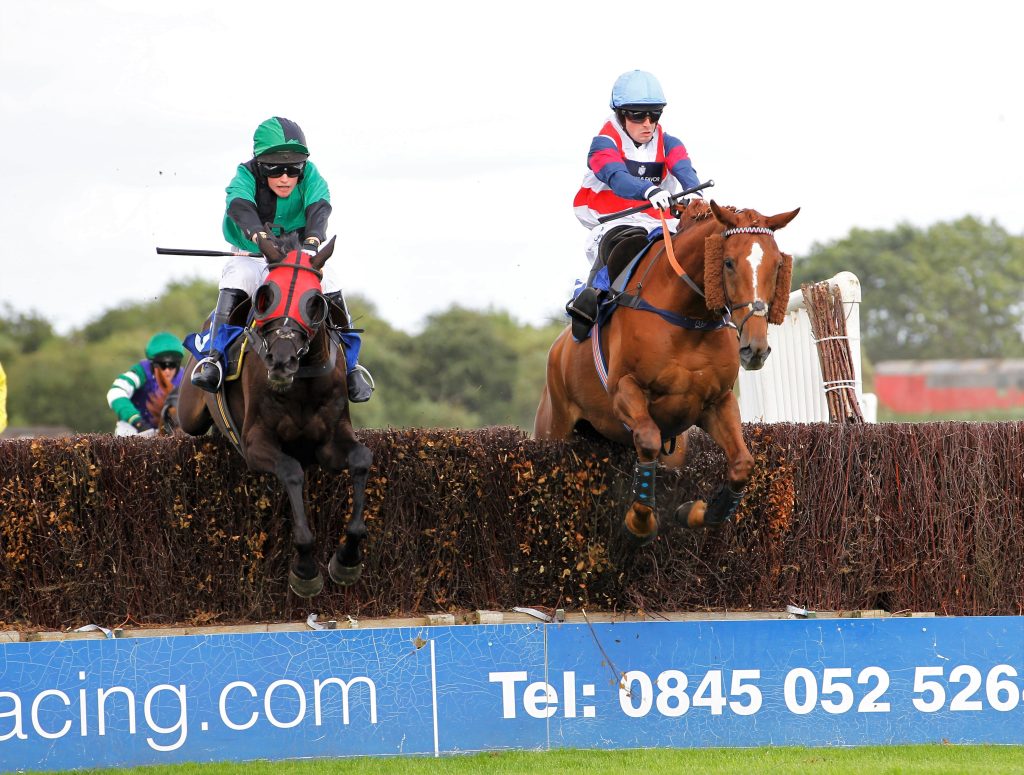 Willie Mullins might offer a wry smile for releasing Steel Wave back in the autumn of 2018. The 13 year old doesn't know how to run a bad race, and 10 wins, including this third at Stratford, mask a string of runner up positions too. Five of those have been under the guidance of Tabitha Worsely, a dream ride if ever there was one for a claiming rider.
Sophie Leech runs more horses in France than in Britain nowadays, but Arcade Attraction provided her first winner of the new season when making virtually all the running in the National Racehorse Week 9-17th September Handicap Chase over 2m3f under Brian Hughes. It's difficult to refute her decision to concentrate on France when a similar winner at Clairefontaine earlier in the month netted a fourfold increase in the prize fund.
The maiden hurdle produced more than its fair share of drama after a first hurdle fall of Queen of Hindsight. Leader Mop's A Legend then ran out at the third, which is also usually the last, taking out 20yards of rail as well as the wing, and rendering the flight unusable. Favourite The Galahad Kid from Fergal O'Brien, was prominent throughout, easily identifiable by his giant white blaze and socks. Eight runners bunched up at what would have been the second last, and rounded the bend together but Paddy Brennan had judged his race well and asserted to run out a comfortable 2 1/2l winner, making this Irish Point-to-Point winner a five time winner from 8 starts.