It's well known that the Irish love their Jump racing. Of course, plenty of British trainers are painfully aware of that fact at the moment, given the dominance we have seen from the Irish at blue-riband events like Cheltenham in recent years, even at this past weekend's Showcase fixture. But today, some of those Raiders who delighted both British and Irish fans alike have a home in the Living Legends tour in County Kildare.
Visitors can visit the tour at the Irish National Stud, brushing up against the likes of Faugheen, Hardy Eustace and Hurricane Fly. While it's in its infancy, Living Legends is a fantastic idea and has room to evolve into something much bigger. Moreover, it's something that should be considered on this side of the Irish Sea.
Would racing fans pay a few quid to visit some of the modern greats in the UK? Would they appreciate a day out reliving great memories with stars Altior, Sprinter Sacré and Cue Card? It's easy to see something like that being popular with British racing fans.
Take, for example, the latest member of the Living Legends tour – Faugheen. It's difficult to stress just how popular "The Machine" was in Ireland during his heyday. And, when he joined the Living Legends, it became national news. There was a great buzz about Faugheen's arrival, and it also sparked online debate about who could be next to arrive – Douvan? Tiger Roll one day? Obviously, the focus is on geldings who can't sire foals, but you could also make room for some mares, like Annie Power or Quevega, once their breeding days are done.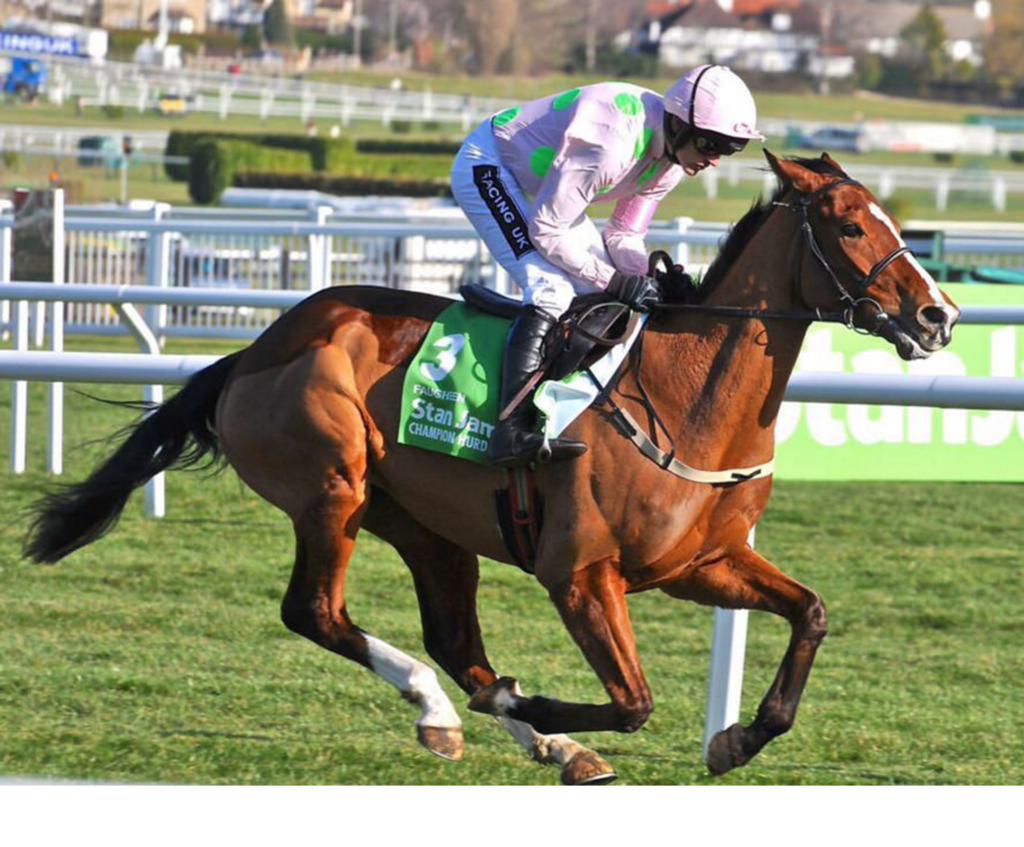 Fans enjoy a special relationship with their National Hunt stars
The racing journalist Enda McElhinney, who writes for The Telegraph and MansionBet Blog, once wrote in the latter about the unique relationship between fans and jumps racing horses. The prolonged careers, "returning year in, year out", allows fans to develop affinities with certain horses that is arguably not possible on the flat. Yes, we all loved Frankel and other stars of the flat, and some can have lengthy careers. But the jumps horses who re-emerge to surprise us and win us over again have a different kind of appeal.
Consider Sprinter Sacré's Champion Chase win in 2016. There's a fair argument that it was the best Cheltenham Festival moment of the 21st century. The proverbial roof came off the place, and the tears were flowing from more eyes than Nicky Henderson's alone. But that moment came from fans developing a relationship with Sprinter down the years. The 2016 win carried the weight of history on Sprinter's back, and that made it extra special.
Australia also has a living legends programme
Ireland is not alone in having a Living Legends tour. Australia, too, has it, although with a few differences. Ireland's tour is run by the National Stud, whereas it's a welfare charity Down Under. But you can see Melbourne Cup winners like Prince of Penzance, and it has homed many stars down the years, including Silent Witness and Apache Cat. The focus in Australia is a little different, having a big emphasis on taking horses 'home' from urban environments (notably Hong Kong), but the end result is similar: fans flock to see big names who sparkled on the track in the past.
Getting back to the British Isles, there is a logistical advantage for the Irish in terms of location (The National Stud in Kildare is within two hour's drive of most of the major training operations) and in relationships through the various strata of racing, including government backing.
But wouldn't it be nice to see a similar set-up in the UK?