Ladies Day at Stratford this year took on a matinee feel as the races were pulled forward to cope with the heatwave. And if truth be told, light frocks were still too much in the sweltering heat. However, as always, the horses were first in the queue, with plenty of water, assiduous teams managing their welfare and some competitive racing as a result.
The biggest prize of the day was the £25,000 Roger Wytton Stanley Memorial Handicap Chase, which saw a third course win for Larch Hill, determinedly ridden by our champion rider Brian Hughes for Charlie and Adam Pogson. Three of the select field of five were still in contention turning in, and despite a sustained challenge from the Nicholls – trained Mick Pastor, Larch Hill summoned up additional effort to pass the post 2 3/4l ahead. That's three notches on the Stratford bedpost since September last year, emphasizing the truth behind the "horses for courses" adage.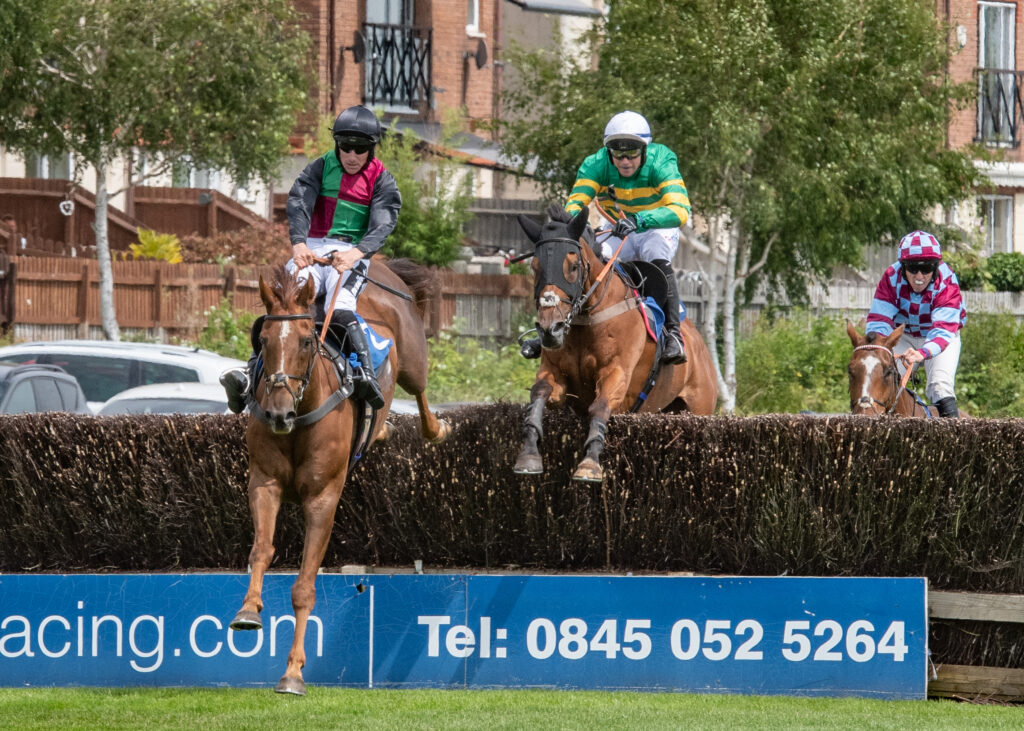 Time was when you could regularly embarrass yourself in racing mixing one brother up for another, or in the case of the Hills brothers, talking about horses they'd never ridden! One man whose success currently means he may well need a double is Ben Pauling. If you know your Cotswolds, you will at least acknowledge the similarity in looks between him and affable estate agent Tom Hayman Joyce, to whom I chatted amiably and erroneously about horses for 3 minutes last weekend before he gently corrected me as to his identity! The real Ben Pauling's horses are running very well presently, and another hit the line in front in the second of the three chases on Sunday when Serjeant Painter won his third consecutive chase under Kielan Woods for the Ben Pauling Racing Club, by a comfortable 2 3/4l. He looks very capable of continuing this winning streak, idling in front.
Woods was back in the Winner's Enclosure 90 minutes later to complete a double when Ayr of Elegance struck a blow for the western side of the Cotswolds, scoring a fourth winner of the term for D J Jeffreys, who trains just outside Evesham. Leading from flagfall, the mare was kept up to her work by Woods, as she was in front a long time. It wouldn't have taken much for her to drop her bit and lose momentum.
A good day at the office was not yet over for Woods however, with a booking for the Alex Hales – trained Queens Highway, who retained her unbeaten record in the concluding bumper – another sign of the resurgence of the location so famous in racing circles that is Edgecote, where the likes of Spanish Steps were trained.
Lambourn trainer Oliver Signy has been sparing in his Jumps runners over the summer, but few can fault a 50% strike rate, and winner of the second race, the Ardencote Spa Handicap Chase, Etat Major Aulnes, has been the contributor toward all of those 3 victories from 6 runs. Given the temperature, the trainer and his rider Gavin Sheehan will have been glad merely to ride him out for a 3l untroubled victory.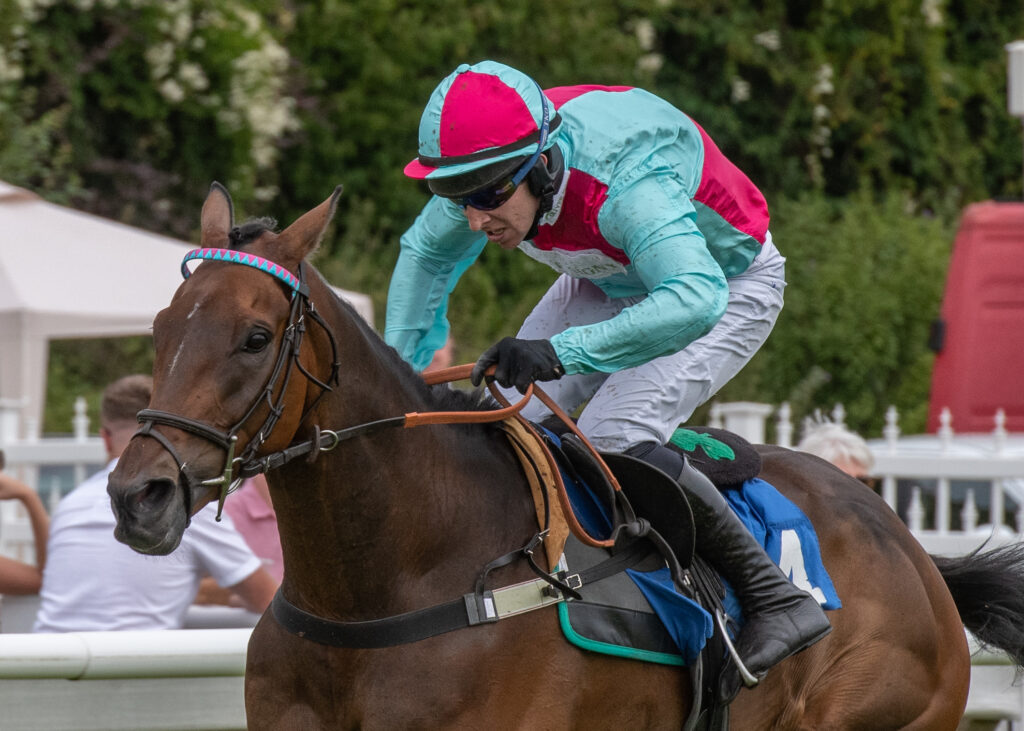 A Fergal O'Brien/Paddy Brennan winner is a standing dish at Stratford, and so it turned out with Pop The Champagne, who took the fizz out of another prospective winner for Alan King when getting up in the last 100 yards of the Kerry Lewis Freelance Florist Novices Hurdle, but it was another Gloucestershire trainer who began the afternoon well.
Adrian Wintle knows Stratford well as a rider in a polished amateur career, and his select team of flat and national hunt horses deliver winners regularly for his owners. Jumps winners have been slight in the past year or so, with easier pickings from inexpensive horses discarded from bigger stables and aimed at handicap company. Twelve year old Ennistown was a runner-up here back in May, but went one better here in the opening Allan Atkinson Memorial Handicap Hurdle over 3m 2f to give Wintle his virgin winner of the term under the guidance of Tom Bellamy.