The feature event at Stratford's penultimate fixture produced a race to savour when Kap Auteuil, successful here in March, completed a four-timer for long time owners Andrew and Sarah Wates in the colours made famous by Rough Quest in the National many moons ago.
Race sponsor Charlie Longsdon wasn't represented in this annual race in his name, but he'll wish he trained the winner, now that Toby Lawes has run up four chase winners with this French-bred son of Kapgarde. At the last, it was anyone's race from the winner, Reserve Tank on the inside, and trying to come between horses, Carys' Commodity. The last named hit the fence all wrong and capsized, whilst Reserve Tank fell independently, leaving the winner clear of a lucky Black Kalanisi for the Fergal O'Brien team. It's an old adage but also true, that you have to jump round to win.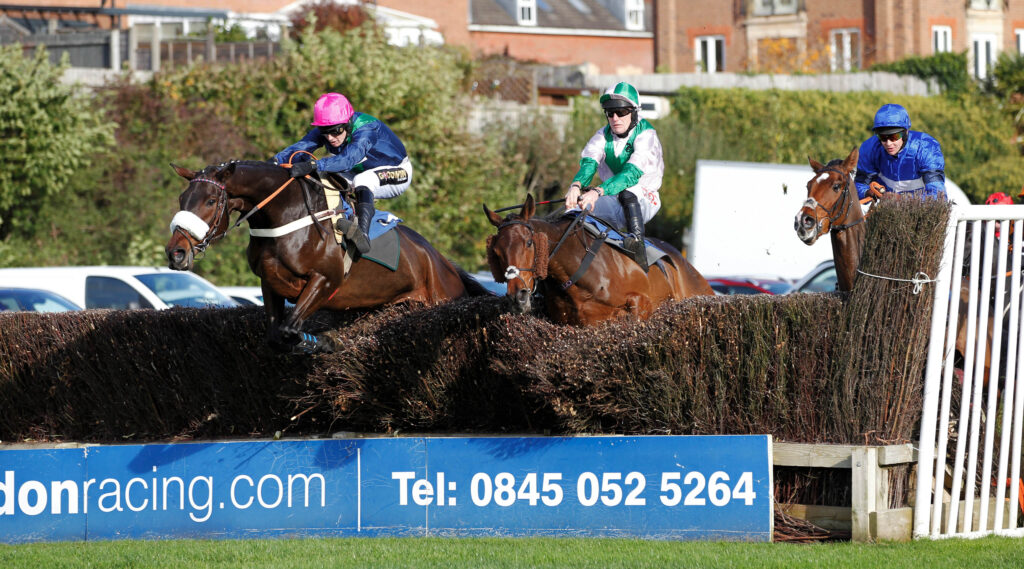 Toby Lawes, former work rider for Altior, and now embarked on a career training under his own name, has had a successful two days, this following a winner at Fakenham yesterday. If luck comes in threes, look out for his runners tomorrow.
The other handicap chase winner will have done nothing for injured Jonjo O'Neill Junior's temper after Alan Cawley booted home the first of 3 winners today for the Jackdaws Castle team, with a double to follow under Richie McLernon at Ffos Las. Cawthorne Lad was largely unfancied, and was less than foot-perfect at the fifth, ninth and last, but by the home turn, Cawley had the measure of the race, and he was able to dominate Seamus Mullins' Romanor, a winner here over half a mile shorter in July. The Jackdaws team are sending out runners and winners everywhere presently – definitely a team to follow.
The Queen may have something in common with Steel Wave, winner of the J H Rowe Memorial Chase later in the afternoon. Age doesn't seem to be a barrier to either of them, and whilst the Gary Hanmer – trained Steel Wave can't match Her Majesty's 95 years, his 50 races ensure plenty of miles on the clock, but apparently, no loss of racing zest. The winner kept on nicely under Tabitha Worsely, another of our growing band of women riders ensuring racecourses are re-jigging the configuration of their changing room facilities.
Neighbour in the changing room, Bryony Frost continued her good week at the office with a follow up winner to yesterday's at Taunton when Onemorefortheroad showed that experience counts against Alan King's Call of the Wild in the British Stallion Studs EBF Nationakl Hunt Novices Hurdle. Frost conjured a good leap at the last against a sketchy one from her rival, and stayed on to a 1/2l victory.
The card opened with a mares maiden, in which Gazette Bourgeoise, trained by Ben Case at Edgcote, prevailed with some ease. The five year old ran consistently last winter whilst always finding one or two too good for her, and a summer seems to have improved her. A happy result all round, as well as for rider Harry Bannister, enjoying a 16th winner of the term.
Dan Skelton is a man on a mission to reach the top this season, focusing on quality runners to fill all the big races, but it's rare not to write about him come a fixture at Stratford. We're not going to make that omission here either, as despite withdrawing several runners on account of going quicker than he wanted, Dorisa Queen was able to send the team home to Alcester happy after triumphing by 4 1/4l in division one of the Wildix Unified Communications Handicap Hurdle, in the process earning brother Harry his 1,000th winner.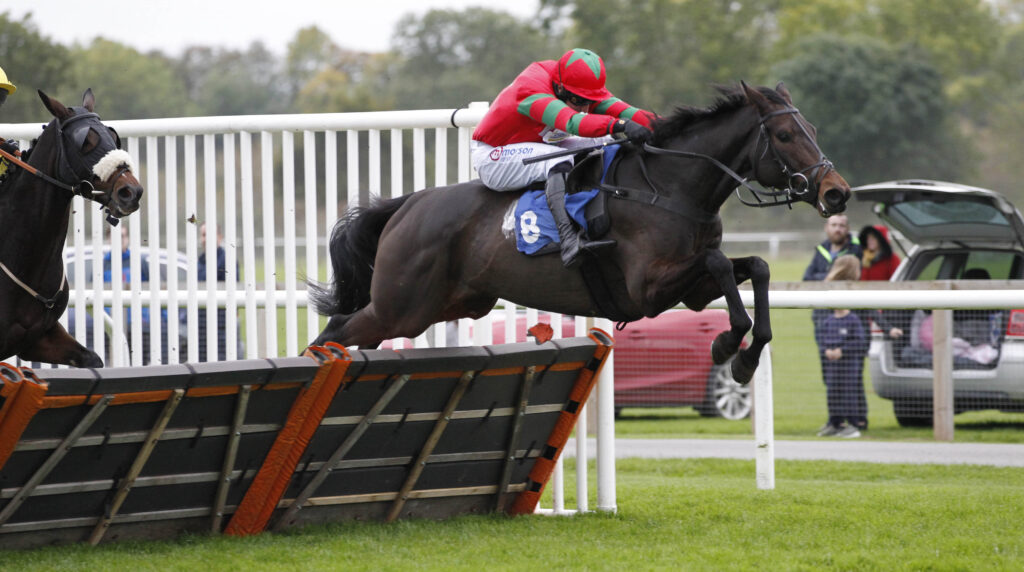 The second division went to another man in fine form at present. Ben Pauling has trained four winners in the last 7 days and the latest is 6 year old Norley, who justified 11/8 favouritism to win division two.
As if to prove that you don't need to be of gold cup quality to produce a great finish, the Claire Dyson Equine Water Treadmill Selling Conditional Jockeys Hurdle produced a terrific finish in which any of three might have won at the last. The winner will head back to Grace Harris's yard in Monmouthshire after failing to raise a bid in the ring afterwards, despite a most gutsy performance.